FSC packaging products - Social responsibility in business
FSC packaging products - Social responsibility in business
The FSC standard is a globally recognized certification system that assists consumers in distinguishing between products made from regenerated forests and those of unknown origin.
FSC certification
is globally recognized and represents a company's commitment to environmental protection. The goal is to meet the criteria for long-term development. At the same time, strike a balance between environmental protection values and stakeholder social benefits.

Comprehension of the FSC standard
packaging is a type of paper packaging made from wood from a forest that is strictly managed in terms of exploitation, maintenance, and new planting according to FSC. They are made by an FSC (Forest Stewardship Council) certified company that follows 10 principles and 56 stringent criteria.
The FSC standard for paper packaging production is an international certificate that certifies the tracking and traceability of wood materials for production from processing to transformation and distribution. FSC will specifically assist packaging companies in determining the origin of input materials to ensure that the amount of pulp used in production is not mixed with uncertified pulp.
In order to determine the quality of paper packaging products, it is critical to ensure the quality of input materials.
FSC packaging product
s are the result of the business's efforts and responsibility for the product. Customers will gain trust and support if the company uses FSC packaging, and they will be able to realize their environmentally and socially responsible shopping behavior.
>>> Environmental protection FSC standard packaging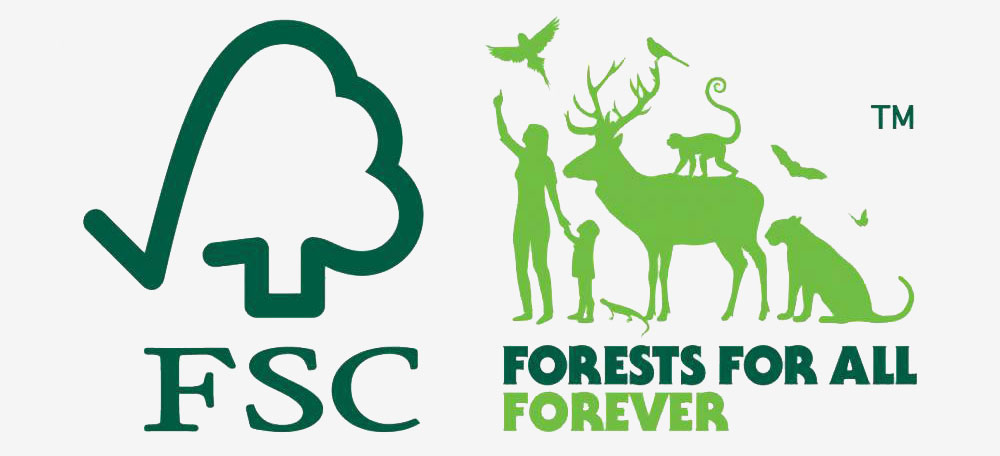 Contribute to the improvement of paper packaging production
The FSC standard will help ensure the quality of completely natural and certified wood pulp used to make paper packaging products by controlling the source of input wood pulp. As a result, this standard will help improve the efficiency of FSC packaging production while also assisting businesses in investing in input materials to produce quality products.
>>> Chain of custody and FSC packaging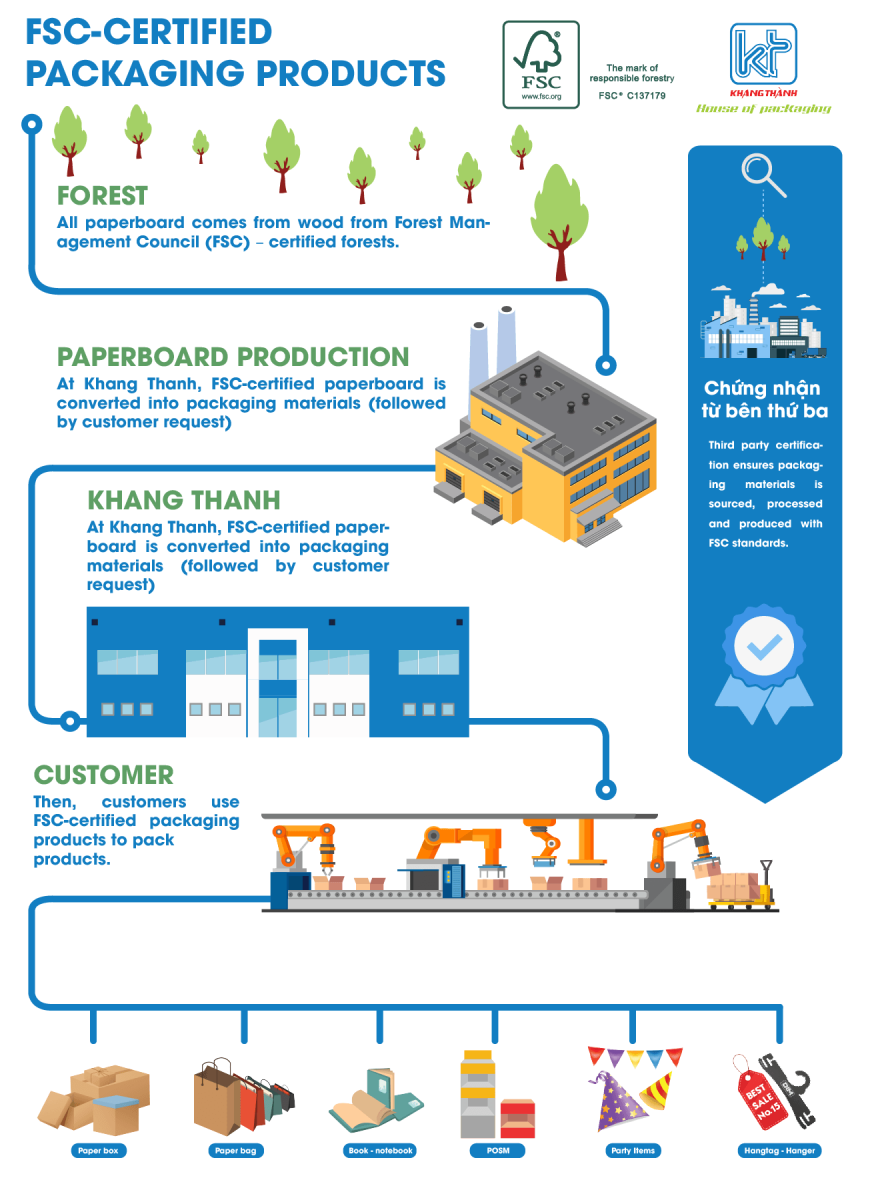 Commitments to environmental protection
FSC certification is used in over 50 countries around the world, with over 10,000 standard products ranging from furniture to stationery. Paper packaging for food, in particular, is becoming more common in everyday life. Many FSC packaging products are now available in major markets such as Japan, Korea, China, and Europe, with increasing quantities and constantly improving quality.
Businesses in Vietnam are promoting the production of
FSC packaging products
in their production and business activities not only to meet the requirements of partners or consumers but also to fulfill their commitments. Say no to the use of illegally sourced wood materials if you are serious about environmental protection. Raising awareness and using products in FSC packaging are two positive signals that will help to protect Vietnam's regenerated forests and natural resources.
Khang Thanh specializes in FSC-certified packaging products such as paper boxes, cartons, paper bags, hangers, labels, and so on.
KHANG THANH PACKAGING COMPANY
Hotline: (+84) 77 8878 222 ​
Email: info@khangthanh.com