Benefits of using HACCP certified packaging products
Benefits of using HACCP certified packaging products
To meet the quality of packaging production, there are many standards set to evaluate the quality of packaging. HACCP is one of the standards that bring many practical benefits to businesses and consumers.
In this article,
Khang Thanh
will introduce basic information about the HACCP packaging standard.

What is HACCP packaging?
HACCP packaging is a type of packaging that is assessed to meet HACCP standards.
HACCP
stands for
Hazard Analysis and Critical Control Point
, a preventive management system that identifies food safety hazards.
The packaging model was produced based on the HACCP standard in the control of critical points that will ensure food hygiene and safety.

What is the HACCP standard for packaging?
HACCP has long been a quality management system standard worldwide. Vietnam is no exception to that. This standard was born and is applied in industries such as the production, sale, and distribution of food and beverages…HACCP is also applied to many new products to attract customers.
In each industry, standards are applied in many stages, from raw materials, processing, production to sales and marketing. This article will only mention the standards that HACCP applies to
package manufacturing
. The HACCP standard for packaging production is evaluated following these principles.
>>> ISO 14001 standard and environmental management

Conduct hazard analysis
This is an activity based on the process of understanding and analyzing hazards in the production of packaging. It could be the possibility of toxins such as plastic, metal or bacteria, viruses… These hazards can harm the products inside and badly affect consumers.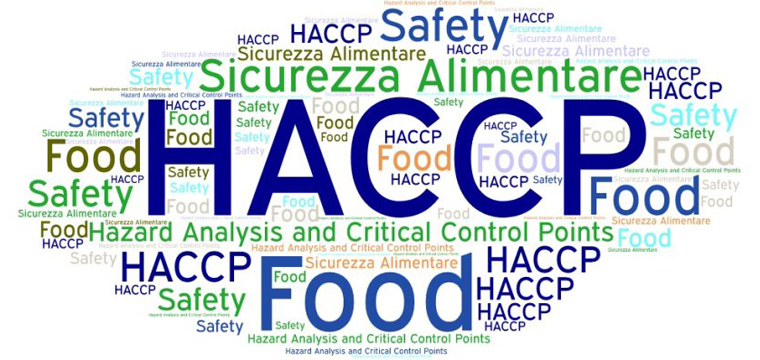 Indicate Critical Control Points
Once the hazards have been identified, the next step is the critical control point. In packaging production, they can come from:
Packaging materials: Origin of raw materials or recycled materials and recycling processing process...
Packaging design: The process of printing, cutting, gluing, shaping, or the use of ink, glue, or printing techniques...
Quality control after printing: The packaging sample after printing has been preserved correctly or not...
Besides, the control points are also shown by the life cycle of the packaging. The critical points need to be considered carefully at each small stage to avoid missing any hazard.
>>> ISO 9001 standard and benefits for businesses

Benefits of using HACCP certified packaging products
Being a worldwide system of quality standards on food safety and hygiene, the use of packaging that meets
HACCP standards
has many practical benefits for both businesses and consumers.

For businesses using HACCP certified packaging products
Applying HACCP standards means that the cost of packaging production increases. However, the benefits that HACCP packaging brings to businesses are enormous.
Ensuring food hygiene and safety
When the packaging is tested to meet HACCP standards, it proves that there is no danger from the packaging to the product. Food hygiene and safety is a long-term development strategy that many businesses prioritize.
The HACCP standard is applied to reduce the risk to food safety. Therefore, using
HACCP for packaging
helps businesses limit complaints about this problem. It helps to increase brand reputation, which is a premise to promote business development.
Consistency in product packaging preparation
Using HACCP standards for packaging helps businesses apply a methodical approach to packaging selection. This saves time in print inspection and post-print quality control.
>>> Environmental protection FSC standard packaging
Guaranteed safety is the best way to win the trust of customers. This is considered a great competitive advantage to increase product consumption. It is an important factor affecting long-term business development.
Good opportunity to integrate other quality management system
The HACCP standard is part of ISO 22000 (food safety management system). HACCP application is a good premise for products to quickly meet ISO 22000 standards. In addition, HACCP integrates many other management systems to support businesses in optimizing food hygiene and safety.
The opportunity to launch the products overseas
The HACCP standard is applied by many small and large businesses around the world. Therefore, products using packaging according to HACCP standards will be soon approved in many countries' marketplaces, bringing opportunities to expand the market, increase consumption, and develop businesses.
The use of HACCP packaging demonstrates the legal compliance
Permits for HACCP-certified packaging are proof of compliance with regulatory policies. You can use them to demonstrate your business's legal compliance.
>>> The significance in SMETA standard benefits



For the users of HACCP-certified packaging
Besides bringing many benefits to businesses, products using this packaging also ensure more safety to users. The user's health is no longer affected by various hazards. Poisoning or foodborne illness is minimized.
At the same time, consumers can easily distinguish the prestige and safety of the products they choose. Health and quality of life are emphasized as the foundation of social development.
Is your business in need of
HACCP-certified packaging products
? Please contact Khang Thanh packaging manufacturer for specific support and advice.
KHANG THANH CO., LTD - ​HOUSE OF PACKAGING
Tel: (+84) 77 8878 222 ​
Email: info@khangthanh.com