The importance of ISO 12647 requirements in packaging printing
The importance of ISO 12647 requirements in packaging printing
What exactly is ISO 12647 and what does it imply? Learn the information in this blog with
Khang Thanh
.
Color and brand identification are inextricably linked, and color can boost brand recognition by 80%. Controlling color consistency in printed publications, such as paper boxes, paper bags, and so on, is therefore critical.
Printing standards such as ISO 12647, GMI, PSO... will have a tight quality control procedure, ensuring consistent, accurate, and stable color quality.

What is the ISO 12647 standard?
ISO (International Organization for Standardization) is a global standards organization comprised of national standards bodies from over 160 countries.
ISO 12647, in particular, is a technical standard for the printing industry's quality control (prepress, proofing, etc.). This standard ensures print quality is consistent, stable, and accurate.

Classification of ISO 12647 certificates
ISO 12647 is separated into technical standards for several printing techniques.
ISO 12647-1: describes the parameters and measurement methods. 12647-1 provides the basis for the subsequent print-related settings.
ISO 12647-2: defines the process control settings for offset lithography.
ISO 12647-3: defines the process control settings for newspaper printing, more specifically offset lithography on newsprint
ISO 12647-4: defines the process control settings for publication gravure printing, which is used for high-volume magazines, catalogs, etc.
ISO 12647-5: defines the process control settings for screen printing. ISO 12647-6: defines the process control settings for flexographic printing.
ISO 12647-7: covers off-press proofing processes (hard-copy digital proof prints).
ISO 12647 divides certification into two major categories:
Type 1: The company completes all of the work on its own, with the assistance of a Fogra expert. This specialist sealed all printed sheets before sending them to the Fogra Institute in Germany. The printed items must be assessed separately by two other Institute experts. If all measured indicators on the printed sheets fulfill the requirements, Fogra will give the printer ISO 12647 certification.
Type 2: The printer supplier dispatches professionals to align the machine; these experts conduct the print job and then deliver the results to the appropriate authority for examination and certification. Category 2 certification confirms that this instrument has been ISO certified with professional operator alignment.
>>> GMI packaged products certification and why understanding GMI is important

Why is ISO 12647 so important?
Obtaining the ISO 12647 standard is a long path with stringent criteria. By receiving this certificate,
the printer
can demonstrate its printing capabilities, an international-standard management system, and manufacturing methods.
In comparison to other types of certification, ISO 12647 demands printers to make significant investments in factories, printing equipment, measuring equipment, and people. The printed sheet will display all results in full detail via precise measurement values.
Furthermore, ISO 12647 is one of the essential passports for printers who wish to export to international markets like the United States. This is the foundation for resolving the printing process and prints quality issues with global customers and partners. The ISO 12647-certified company may demonstrate that its printing capabilities, management systems, and production processes meet international requirements.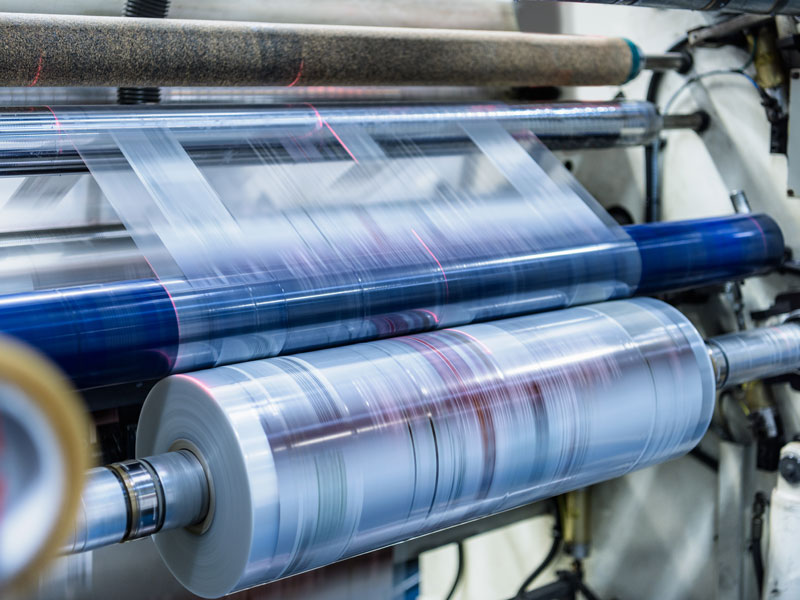 Khang Thanh - High-quality printing services
Khang Thanh packaging company aspires to print and produce standard packaging while accompanying and delivering quality packaging solutions to multinational brands and partners. Khang Thanh's standardization and certification system include the following:
ISO 9001:2015 - Quality Management System
ISO 14001:2015 - Environmental Management System
FSC - Forest Management Standard
G7 Master Printing
BSCI - Business Social Compliance Initiative
SMETA - Sedex Members Ethical Trade Audit
Disney's International Labor Standards Program
L'Oreal Social Responsibility Audit
ICS - Initiative for Compliance and Sustainability
TCM - Tchibo Certified Merchandise
We have approximately 20 years of experience in
printing and paper package production
to assist you in solving packaging challenges with reasonable and practical solutions. You can reach us at:
KHANG THANH PACKAGING COMPANY
Hotline: 077 8878 222
Email: info@khangthanh.com