The C-TPAT standard in goods security and its application
The C-TPAT standard in goods security and its application
C-TPAT standard in goods security
Being mindful of the importance in meeting different standards, many businesses are aiming to achieve various international standards in their production line which ensures the quality and safety in their products.
Paper packaging is also one amongst many products with many applicable standards today, such as paper boxes, paper bags, POSM, notebooks, books... Today we would like to introduce to the you
C-TPAT standards
and its application in packaging production.

1. What does C-TPAT mean?
C-TPAT stands for Customs Trade Partnership Against Terrorism. The standard was set up by the US government and business people. The goal of the standard is to build collaboration among businesses to improve international supply chain security.
To meet C-TPAT certification, businesses must comply with security practices regulated by the US customs and borders. Goods produced by
C-TPAT certified packaging companies
will take shorter for customs clearance when they cross the US border.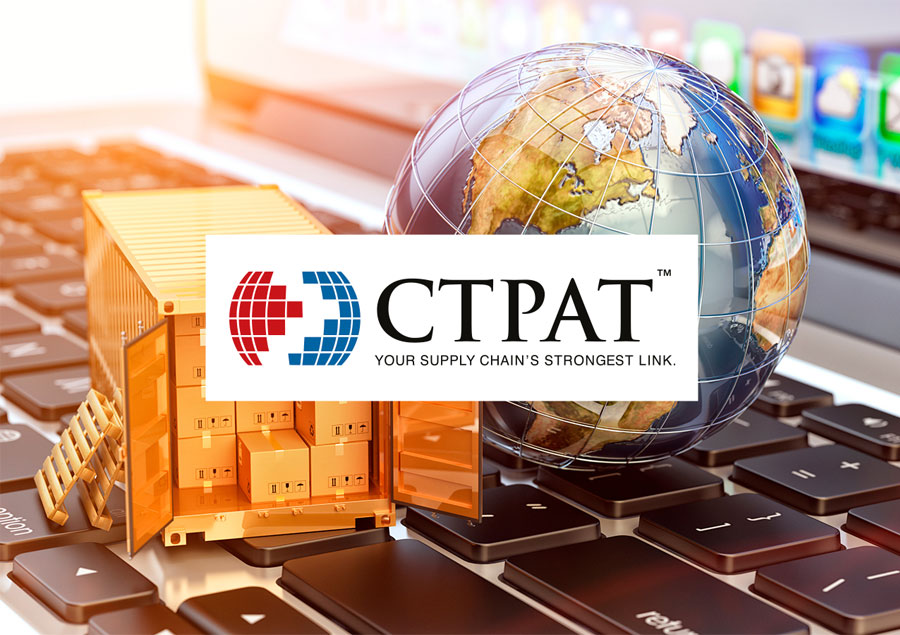 2. What does C-TPAT standard include?
According to C-TPAT, corporate participants will sign the agreement contract to undertake the following activities:
1. Comprehensive guide to self-assessment of supply chain security using C-TPAT security instructions. Review guidelines on the Customs website cover the following areas:
Procedural security
Physical security
Human security
Education and training
Access check
Procedures for goods declaration on board
Transport security
2. Submit a brief questionnaire about supply chain security to Customs.
3. Through supply chains compliant with C-TPAT instructions, develop and implement a program to enhance security in accordance with C-TPAT guidelines.
3. Practice C-TPAT standards in packaging production
Packaging companies certified with C-TPAT
should comply with the following commitments as agreed:
Self-assessment of supply chain security
Supply chain security applies to many different regions. For each region, the C-TPAT standard will have a specific appropriate and risk-based security measures. Written and verifiable procedures are needed in selecting business partners including transporters, other manufacturers, raw material suppliers...
C-TPAT procedural security
C-TPAT certified packaging companies must present documents that which of their business partner have been certified with the C-TPAT and which not. In case of lacking C-TPAT certification, these businesses must meet the criteria of C-TPAT varified through a written / electronic confirmation based on the risk assessment process.
To ensure the integrity of packaging according to C-TPAT standard, businesses need to periodically review their business partner's processes and facilities. Security standards must be maintained at regular intervals.
C-TPAT physical security is controlled with staff, visitors and deliveries to prevent unauthorized access to production facilities. Employees will only have access to the area required by their task. This is controlled by fingerprints, badges, staff cards.
Visitors must present a valid identification method with a photo and there must be an escort when they enter the production facility. Likewise, for the shipper, the shipper ID is required. Packages need to be thoroughly inspected prior to entering the facility.
Develop a process of periodically checking employees and screening for prospective candidates. Employees at all stages of entry must have full identification and previous work experience.
After being recruited, there should be an inspection and re-investigation process depending on the employee's position in the business. After employees quit their jobs, their permission to vehicles and access to the system must be readjusted in time.
Employees must be trained about the threats from outside to their job throughout the process. All employees need to know the procedure to deal with specific situations and reports. Especially staff in the reception and shipping areas
The means of access for all personnel should be controlled and periodically checked. In different positions, there must be different access rights and full training to prevent illegal access which then can affect corporate security.
This procedure is intended to combat the presence of material or unauthorized people. There should be a control process from the stage of material input with a specific person in charge. The strict control system prevents harmful and malicious effects on the C-TPAT packaging production.
Submit the Supply Chain Security Profile Questionnaire
Submit a series of questions and answers specific to the supply chain in order to maintain a strict control on security between the stages. These questions are only public in agencies directly related to each other and should be kept confidential.
Developing and implementing a security enhancement program
According to C-TPAT, each business will have different modes of operation and production processes. Based on the specific C-TPAT standard for the best performance in enhancing security according to C-TPAT. This process should be documented and verifiable to identify specific supply chain risks.
>>> Why joining BSCI is presenting social responsibility?
4. Benefits of applying C-TPAT
C-TPAT standards
brings to both businesses and consumers many different benefits. That is also the reason why more and more businesses are pursueing this standard in their production.

4.1 Benefits for C-TPAT certified companies
Meeting C-TPAT in the packaging
as well as in other products is pretty much a passport enabling the commodity of a company to infiltrate the international market, especially big markets like the US and Europe.
Improving the brand and reputation of the business: Being an international standard, C-TPAT is now being adopted in many countries. Products using C-TPAT standard packaging are highly appreciated by consumers and partners. Products with that certification are also favored more.
Reduce supply chain disruptions: With strict requirements to follow in C-TPAT certification, businesses can reduce the risk of supply chain disruptions. There will be no problem with goods being delayed or returned, especially reducing the time for inspection when passing customs and border checks.
Cost reduction: Through the C-TPAT standard, businesses understand and improve labor safety, thereby reducing the risk and compensation for the business. The prompt commodity circulation will help business to save a large amount of cost for goods backlog and slow turnover.
Increased predictability in the movement of goods: It is also the reduction in port inspection procedures, which makes it easier for businesses to forecast the transit time of goods. This contributes to bringing the product supply chain to work on schedule.
>>> Use FSC certified packaging for environmental protection
4.2 C-TPAT standard for customers
According to
C-TPAT standards
, goods are strictly controlled, so customers are assured of quality and origin. Especially with imported goods.
C-TPAT minimizes circulation time to bring customers the best quality and price. C-TPAT is also a sign for customers to recognize the prestige of the brand. From there, having the right choice contributes to improving the quality of life.
Above is some information about C-TPAT standard and its application in packaging production. Let Khang Thanh solve your packaging needs with a safe and quality packaging solution:
KHANG THANH - HOUSE OF PACKAGING
Hotline: (+84) 77 8878 222
Email: info@khangthanh.com