FSSC standard and the application in package production
FSSC standard and the application in package production
Every single item of package is born to do the job it does best: Protect, transport and especially, the mission to send forth the message of each product it contains. In the food production industry, the issue of food safety and hygiene is receiving more and more attention these days. Amongst many standards introduced to keep up with this matter, FSSC is a certification commonly chosen by many different businesses.
1. What is FSSC packaging?
FSSC packaging
is a type of packaging that meets FSSC 22000 standard regulated by the food safety system of FSSC organization based in the Netherlands. This program is widely applied in the food supply chain. It includes many aspects relating to manufacturers, foods, packaging and its materials, storage practices, wholesale and retail distributors...
This standard is recognised by the global food safety initiative GFSI. It is considered as valuable and can replace previous GFSI standards such as BRC, IFS, SQF.
>>> Use FSC packaging to protect the environment
2. Which standards should FSSC packaging meet?
Since
FSSC 22000
is a combination of the ISO 22000 and PAS 220, to achieve FSSC certification, the package must meet the following requirements:
Achieve ISO 22000.
Ensure ISO 22000-1 prerequisite programs (abbreviated as PAS 220).
Guarantee other associated requirements.
The production of FSSC packaging can only be done at
FSSC certified companies
. Below, we will introduce some specific standards of the FSSC packaging certification.
According to the regulations of ISO 22000, there are four main factors that
the FSSC packaging
needs to meet. Those four factors are as followed:
Information communication
Information on hazard identification, adequate control points at each stage. The stages should be defined as:
The input material used for the packaging.
Packaging design.
Printing method used.
Product finishing, evaluation and handover.
The hazards, after being pointed out, need specific and timely control measures to address.
System management
For a good control, a strict management system is indispensable. Operational principles need to be unified between stages to ensure the best effect. This management system can either be shared or independent of the production management system.
Prerequisite Programs (PRPs)
This is a basic and essential condition for maintaining the environment around the packaging production area. It should also be tailored to specific production requirements. This program aligns with sufficient standards for a business to qualify for the production of its packaging.
Complying with 7 principles of HACCP
Besides the requirements on the paper packaging, FSSC needs to ensure 7 principles of HACCP:
Conducting hazard analysis in packaging production.
Indicates critical control points for each stage.
Find the critical threshold at the control points above.
Formulate procedure to control the critical point.
Give specific and timely corrective action.
Establish procedures for inspection and verification of packaging samples.
Establish procedures to keep records, documents of the whole process.
>>> C-TPAT standard and its application in commodity security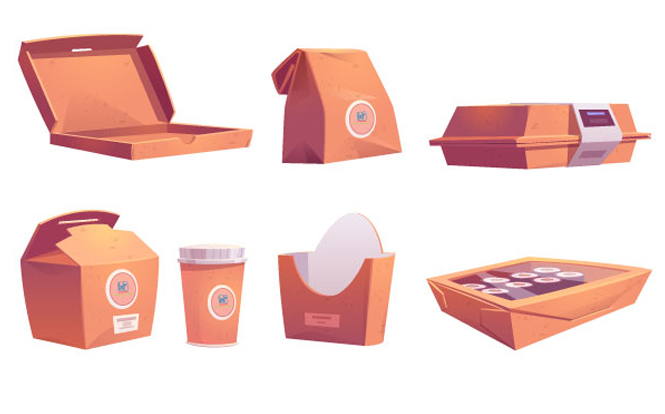 Applying PAS 220 to packaging production
PAS 220 - PRPs prerequisite program helps control hazards in
FSSC packaging production
. The main content of the standard revolves around safety issues, environmental sanitation, production equipment, waste treatment…
Service management: Packaging manufacturers must establish and apply the criteria for selecting, monitoring and evaluating products suppliers for the production of packaging.
Product labelling: Packaging labels need to fully declare the specific packaging properties.
Food defence: Prepare measures to minimise the chance of creating hazards for packaging.
Minimise space in packaging samples: Use measures to minimise mixing, replacing or diluting ingredients to create the package.
Allergen management: The manufacturing process of packaging does not create allergens that can affect the quality of products.
Environmental monitoring: The environment of the packaging business should be monitored for hygiene, ensuring that it does not affect the product.
Product formula: Including ingredients and quantities of raw materials at all stages of the production process. They need to be predefined from the beginning in order to control the quality of the packaging.
Transportation: The transportation process can affect the packaging sample by factors such as temperature, humidity, vehicle cleaning, and transporting items to ensure there are no adverse effects at the shipping stage.
Benefits of successful application of FSSC standards
When packaging samples meet FSSC standards, there are many benefits for businesses and consumers.
Benefits for customers
Products using FSSC packaging samples comply with the principles of food safety and hygiene. This helps to limit hazards from the product to people. Since then, health and quality of life will be improved.
In addition, FSSC certified packaging helps customers to have an accurate view of the prestige of the brand. From there, customers can have the right choice for consumer products.
>>> Why joining BSCI is presenting social responsibility?
Businesses using FSSC packaging
Some crucial benefits when businesses choose
FSSC packaging
include:
Increasing the efficiency of business's safety management systems.
Demonstrating their compliance with the regulations on food safety and hygiene.
Minimising risks associated with product complaints.
Bringing satisfaction to customers, accessing to opportunities from large retailers.
FSSC packaging is a certification recognised internationally. Therefore, this is a good opportunity for the product to soon expand to the world market, increase revenue and promote business development.
Above is the information about FSSC packaging for your reference. You are looking for an FSSC packaging company with quality paper packaging samples? Please contact us for further advice.
KHANG THANH - HOUSE OF PACKAGING
Tel: 077 8878 222
Email: info@khangthanh.com