The essential guide to RoHS standards for exporting paper boxes
The essential guide to RoHS standards for exporting paper boxes
Have you ever seen the abbreviation RoHS printed on paper boxes or cartons? This standard is used to limit the use of hazardous substances in Europe. It applies to exporting
paper packaging
, especially to European countries, and is being complied with by reputable companies.
The strong development of the packaging industry requires companies that produce paper boxes and cartons to comply with many standards in making goods. RoHS standard is one of the important standards that paper box manufacturers exporting to Europe are genuinely concerned about.
RoHS
standard is an abbreviation for
Restriction of Certain Hazardous Substances
. This certification is a widely applied standard in European countries. It is set for imported goods into these countries to limit particular hazardous substances that affect human health and the ecological environment appearing in products. These substances are Mercury (Hg), Cadmium (Cd), Chromium VI, and more.
Accordingly, any product containing any of the above substances after testing will not be allowed to be imported into the European market.
Packaging companies
that want to sell or transport goods to this market must be registered as RoHS-compliant. RoHS standard is currently applied to many goods on the market, including paper boxes and carton packaging.
>>> Why joining BSCI is presenting social responsibility
The significance of RoHS standard for paper boxes is a technical barrier for imported goods into the European market, and paying attention to this standard is extremely necessary. Exporting paper box companies to the European market, or using boxes to export goods, vegetables, and technology products, should also pay attention to this standard.
Equipping knowledge and experience about RoHS will create favorable conditions for Vietnamese goods to be exported to the world market more easily and quickly. This also opens up wider cooperation opportunities for domestic paper box manufacturing and other export industries.
Applying RoHS is also a way to help products have better quality and be more competitive. Besides, this is a way to aim for green, clean, safe, and sustainable production and business processes.
>>> Benefits of using HACCP-certified packaging products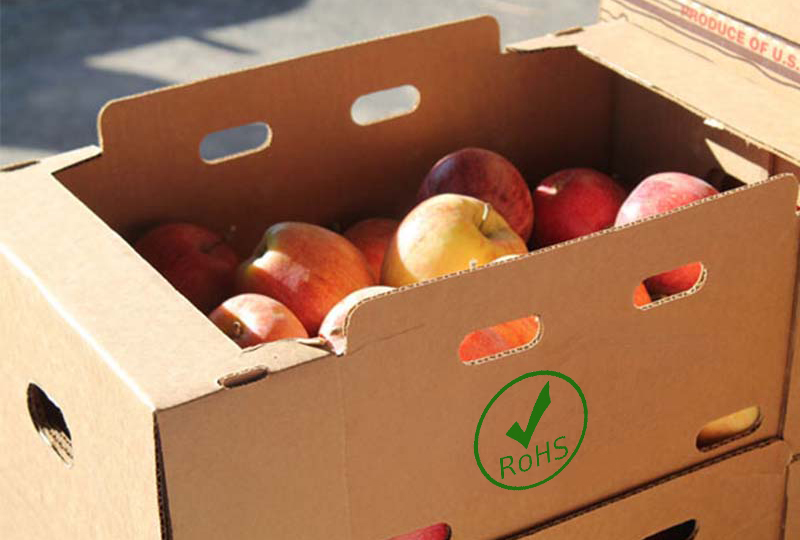 For over 17 years in
the printing and packaging industry
, Khang Thanh has achieved international standards such as ISO 9001, ISO 14001, FSC, BSCI, G7 Master Printing ... We are honored to help you solve issues regarding high-quality and cost-effective export paper boxes and cartons.
KHANG THANH - HOUSE OF PACKAGING
Tel: +84 (0) 77 8878 222
Email: info@khangthanh.com