​​6 types of the most popular printing paper for product packaging
​​6 types of the most popular printing paper for product packaging
Choosing materials to print
paper packaging
is not too difficult. But to get the most suitable choice, it is necessary to have knowledge about the quantitative, paper surface, and ink compatibility of each paper type.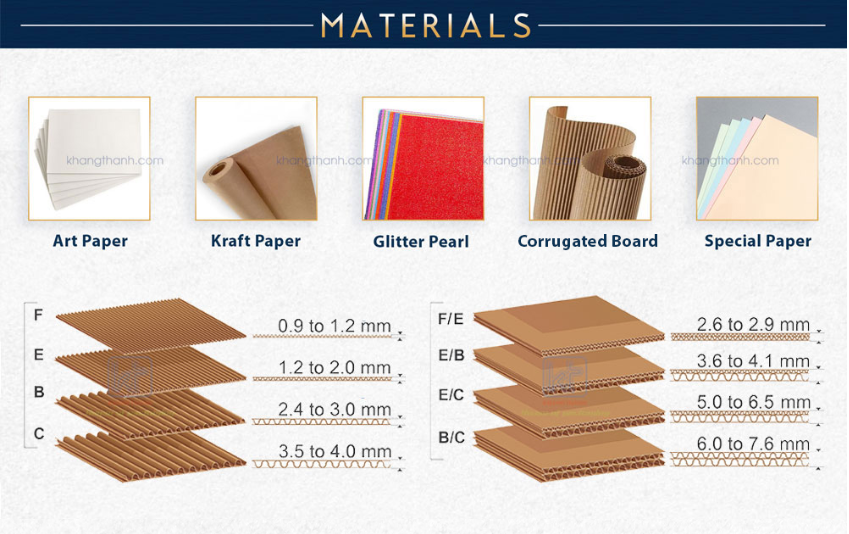 For example, a simple phone paper box is made up of many different types of paper. The box is made of Duplex paper so the pictures and words are very smooth and sharp to create a luxurious feel; is covered with waves to increase their strength. Meanwhile, the manual uses Couche paper with a smooth surface, which is easy to read. Serial number label is made from Decal paper. The store's name card is made from Bristol paper.
Let's explore some common types of paper in the
printing and packaging industry:

1. Ford:
Ford is the most common and popular paper, the most common size is A4 in photocopy stores. Ford paper has a rough surface and compatable with different inks. Common quantitative is 70-80-90g/m2. Ford is divided into 2 types:
White paper: This paper has high whiteness (68% or more). This type of paper is used a lot in envelope printing, letterhead, office photocopy, book printing.
Yellow paper: This paper has a low whiteness (less than 60%) and often is yellow. This type of paper is often used to print textbooks, literature books. The advantage of this paper is cheap price due to domestic production.

2. Couche
This type of paper has a glossy surface, smooth and bright. It has high hardness, gives nice effects. It is suitable for many printing technologies, especially offset printing. Couche is often used to print brochures, catalogs, magazines, posters. Quantitative about 90-300g/m2.
There is also matte Couche, usually used in printing people images, portraits for high effects.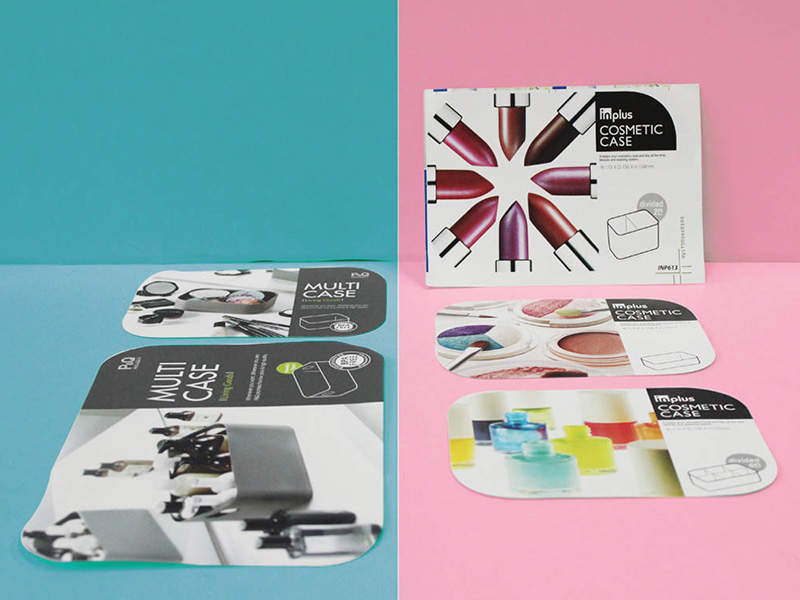 3. Bristol
It has a slightly glossy surface, smooth, compatable with inks, so it is often used in
offset printing
, for soap, cosmetics, pharmaceutical boxes, shirt covers, brochures, cards, leaflets, posters, wedding cards. Quantitative commonly found at 230 - 350g/m2.

4. Duplex
Duplex has a similar smooth and white surface as Bristol, the other side was usually dark as pasteboard. Having a quantitative of over 300g/m2, duplex is often used to print large product boxes that need hardness and sturdiness. Duplex suitable for making packaging.
5. Decal
Having one side for printing, the other side icovered with glue, decal is not compatable with ink. It should be rolled with glossy film to increase color and protect the ink layer. Common types of decal include:
Paper decal: The printing surface (layer 1) made of paper.
Plastic decal: The printing surface (layer 1) made of plastic (there are 2 types: clear plastic and milky white plastic).
Fragile decal: A type of decal that the printed side is made of a special paper, very fragile. When affixed to the product, it cannot be removed intact, used to print warranty stamps.
Decal 7 colors: A glossy decal, having a lot of colors.
Art decal: Art paper.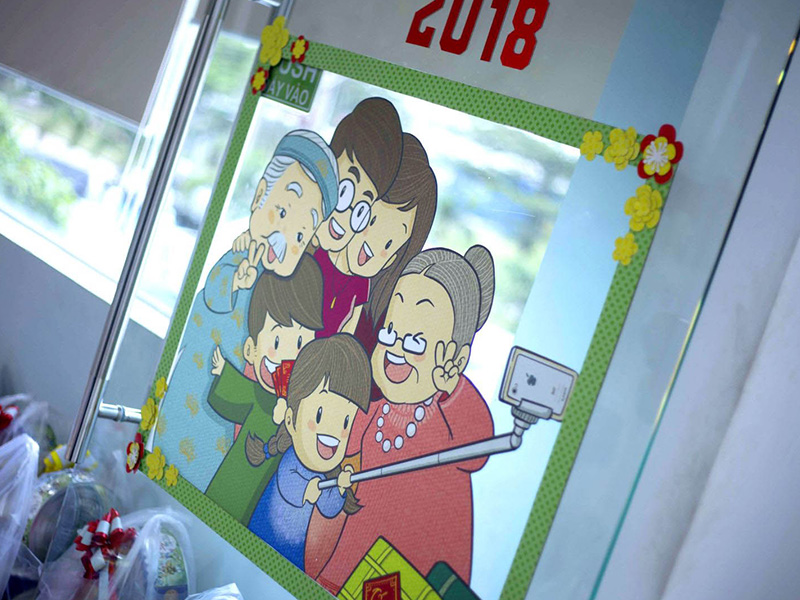 6. Kraft
Kraft paper has a sharp and flexible nature and is relatively rough. Quantitative usually ranges from 50-135g/cm2. Kraft paper is usually brown but can be bleached to produce white paper. Kraft paper is usually made into recycled bags, envelopes, books, calendars, and other
product packaging
.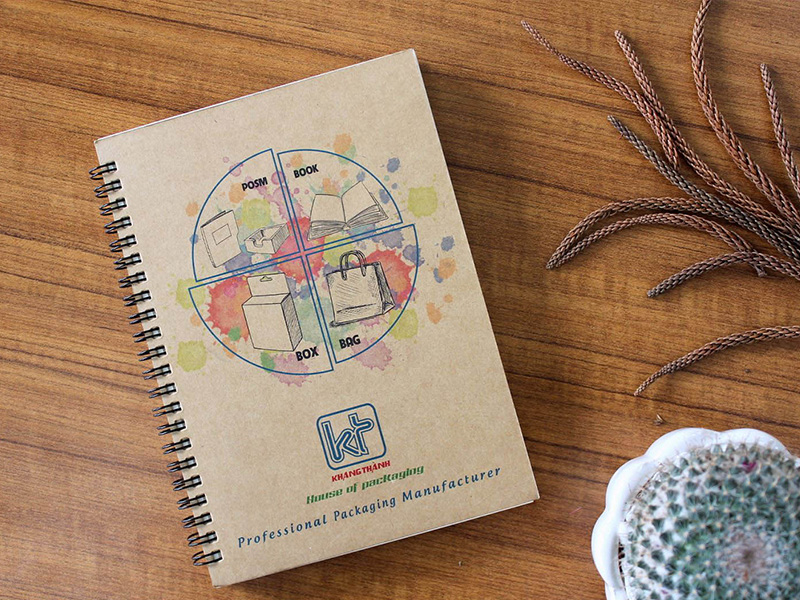 Khang Thanh - The packaging manufacturer in Vietnam specializes in producing paper bags, carton box, carton offset, labels, books, calendar, POSM and so on.
Contact us to support your brand with the right packaging:

KHANG THANH - ​HOUSE OF PACKAGING
Tel: (+84) 77 8878 222 ​
Email: info@khangthanh.com