Washable paper bags - 5 Advantages and 5 popular design bags
Washable paper bags - 5 Advantages and 5 popular design bags
Paper bags appear to be superior to plastic bags. In reality, this is a major misconception. These bags require four times the energy to manufacture than plastic bags. Furthermore, they can only be used three times in total. So, who wins this round, plastic or paper? The correct answer is neither!
Bringing on the
washable paper bags
which combine reusability and functionality, resulting in a long-lasting and sustainable solution. Washable kraft paper bags are made from cruelty-free and vegan material. These bags are just as strong and long-lasting as canvas totes.
Are you looking for your next favorite reusable bag?
A washable paper bag
may be the best option. Continue reading to learn more about these incredible bags and their limitless applications.


What exactly is a washable paper bag?
Washable paper bags are made of tear-resistant and washable paper. This makes them stronger and last longer than regular paper bags. The material, like cotton canvas, is completely reusable. Despite its reusability, it does not have the same longevity as plastic. This material's unique properties have earned it the moniker "vegan leather".
However, unlike leather, it is cruelty-free. In fact, the paper is made from natural plant fibers and biodegradable materials. Washable kraft paper bags, like canvas tote bags, can be used for a variety of purposes.
>>> Washable paper bag designs in getting noticed by the customer

What are the advantages of washable paper bags?

Super strong and long-lasting
We've all heard that regular paper bags can only be used a few times.
Washable paper bags
, on the other hand! These innovative bags are made of washable kraft paper. This type of paper is resistant to water and tear. These characteristics make the bags extremely durable and sturdy. They can assist you in transporting produce, plants, and other items while causing no damage to the bag.



Lightweight and convenient to store
Despite the fact that they are washable, these bags are extremely lightweight and portable. The best part is that they flatten easily for storage. The material also allows you to reshape it by hand to restore it to its original shape. You no longer have to lug around bulky tote bags. These paper bags can accompany you wherever you go.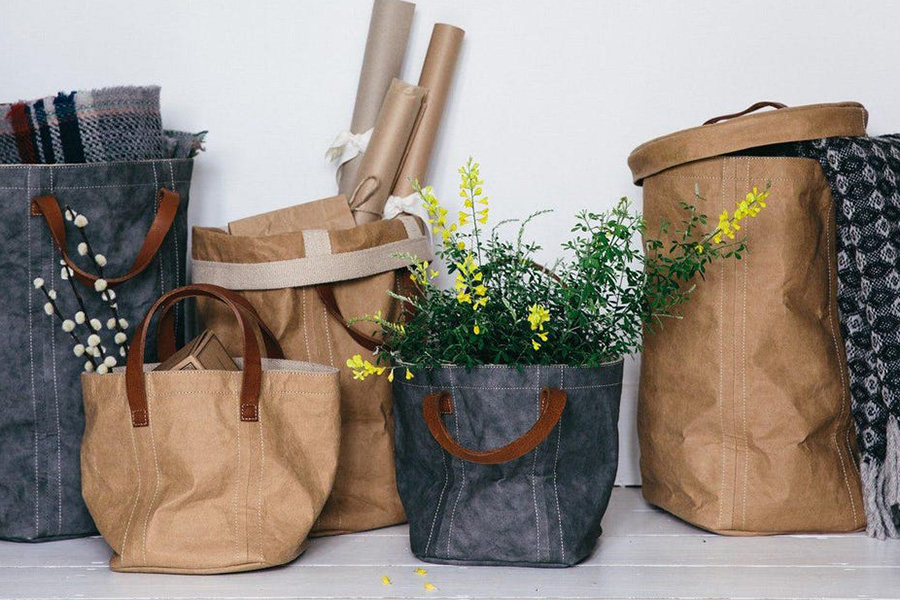 An excellent cruelty-free alternative to animal leather
Nothing beats the feel and finish of animal leather. Unfortunately, the production of leather is notoriously harmful to the environment. Not to mention the animal cruelty it causes! Washable paper is an excellent alternative to guilt-free leather. The bags made from it have the premium feel of leather products.

Reusable and biodegradable
These bags, unlike traditional paper bags, can be reused. This means you no longer need to reach for your plastic bags. You can be guilt-free when these bags reach the end of their useful life. This is due to the fact that they are completely biodegradable. They do not pollute or contaminate the environment in the same way that plastic does.
>>> 5 Reasons why your business should switch to washable paper bag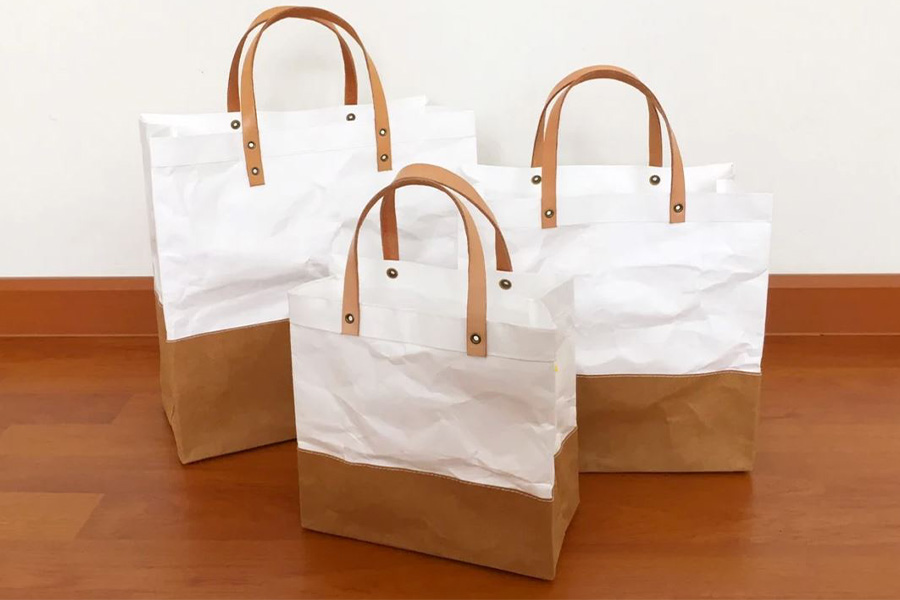 How should you care for your washable paper bag?
Washable paper bags are extremely easy to maintain. If you've previously owned a canvas tote bag, you already have some experience. While they appear to be paper bags, they perform like leather or canvas. They, like cloth bags, can become filthy. Fortunately, they're just as simple to clean! To get you started, here are some care instructions for your washable paper bag:

Cleaning the disposable paper bag
When it comes to maintenance,
the washable paper bag
is quite versatile. It can be washed both by hand and machine. Handwashing may be preferable for preserving its structure. You can, however, simply wash it in a gentle machine wash setting. It is recommended that you wash it in a laundry bag. A care tag may be included with your washable paper bag. This tag specifies the specifics of how to wash it. Washing it with a gentle laundry detergent is usually sufficient. It is not advisable to use dry cleaners or harsh bleaches.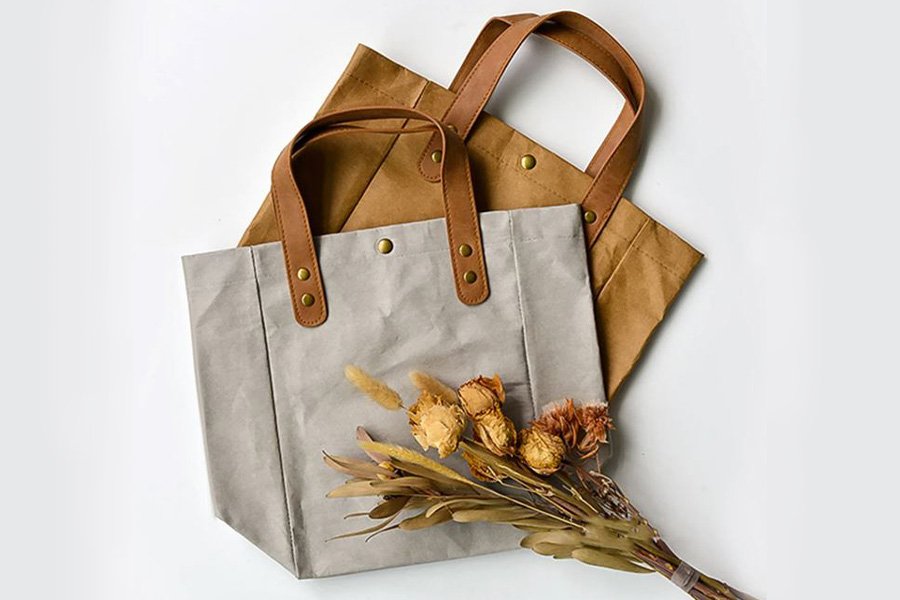 The washable paper bag is being dried
After you've washed your bag, it's time to dry it! It is normal for your bag to appear weathered after washing. Washing it in the machine can often cause it to lose its shape. All you have to do is lay the bag out flat to dry. If you don't like the crinkly look, use an iron or a steamer. This will assist you in restoring the bag's crisp and smooth appearance.

Are paper bags that can be washed vegan?
The majority of washable paper bags are made from organic paper. This paper is made entirely of organic natural fibers. As a result, these bags are environmentally friendly. But what about vegan compatibility? A product must be completely animal-free in order to be vegan. This means that it cannot contain any ingredients derived from animals.
Paper bags that can be washed are ideal! Perhaps this is why the washable paper is often referred to as vegan leather. It does not exploit animals in any way, unlike genuine leather. The majority of the materials are derived from plants.
>>> Benefits and applications of the washable paper bag

5 Uses for washable paper bags
Now that you've learned everything there is to know about
washable paper bags
, it's time to get creative. These bags, like canvas tote bags, have numerous applications. Here are five creative ways to use your washable paper bags:

Paper bag planters are adorable
What if you transformed your dull bag into a washable paper planter bag? It requires no additional effort! Washable paper bags include all of the necessary components. They not only look good, but they are also natural. This makes them preferable to plastic bags, which introduce toxins into the environment. Washable paper bags can handle it all, whether you're growing small plants or herbs.
>>> 8 Interesting questions about washable paper

Washed paper storage bag
Do you lack storage space? Instead of flimsy paper bags, invest in some washable paper storage bags. The aesthetic of these bags is also flawless. These bags can be used to store everything from art supplies to clothing. To sweeten the deal, they come in a variety of shapes and sizes.




Kraft-tex grocery bags
Reusable grocery bags are becoming more popular! Use washable paper bags for your grocery needs to go green. These bags can also be used to make washable paper lunch bags. Everything from fruits and vegetables to sandwiches can be stored in them! Are you still storing produce and lunch in plastic bags? It is time to acknowledge the negative effects of plastic. Fortunately, washable paper bags are an excellent substitute.
>>> Interesting questions about washable kraft paper

Washable wine bag
Wine can make any occasion more enjoyable and festive. Do you want to give your friends a beautiful wine bottle? Instead, why not transport it in a washable paper basket or bag? These bags are great for picnics, parties, and gifts.

Washable tote bag
Although washable paper bags appear to be simple, they can be surprisingly versatile. Washable paper tote bags are also available on the market. Paper backpacks that can be washed are also available. Aside from their incredible functionality, these bags are designed for stylish comfort. You can easily transport daily necessities such as books, gym equipment, and other items.
Washable paper bags are a change for the environmentally conscious. They are ideal for use in any situation due to their durability, reusability, and versatility. Washable kraft paper bags are ideal for use at the gym or at the grocery store. Now that you've learned everything there is to know about these revolutionary bags, it's time to put them to the test.
So, what are you holding out for? Now is the time to get your own
washable paper bag
and do your part.
KHANG THANH MANUFACTURING JSC - ​HOUSE OF PACKAGING
Tel: (+84) 77 8878 222 ​
Email: info@khangthanh.com