5 Popular questions about washable paper tote bags
5 Popular questions about washable paper tote bags
A washable paper tote bag can be washed and reused multiple times, they are an excellent alternative to plastic bags. This bag is primarily made of kraft-tex paper, which is lightweight, highly tear-resistant, strong, and made entirely of biodegradable natural wood fibers.
You can view the beautiful and fashionable washable bags
here
. In this post, we will answer five frequently asked questions about this type of bag.
How should I clean my paper tote bags?
Our tote bags are all machine washable. Handwashing your paper product and allowing it to dry naturally is recommended. Your bag will soften with each wash, allowing you to shape it almost like clay. To add texture to your bag, scrunch up your paper and let it dry naturally.
Is it powerful enough?
Our paper is tear-resistant and durable enough to compete with leather. Its flexibility and strength enable our bags and accessories to withstand the stresses of everyday life.
>>> 5 Great benefits of washable paper tote bag



Why should I go with washable paper?
Our paper provides the durability of more traditional materials while remaining environmentally conscious. We are confident that you will be smitten by our products and the materials we use. It is lighter than leather but has the same strength.



What is the source of the washable paper?
Our washable paper comes from Germany. Khang Thanh considers production methods when creating beautiful and exciting products. Paper meets FSC standards, so it is environmentally friendly.
>>>
Environmental protection: Using FSS-certified packaging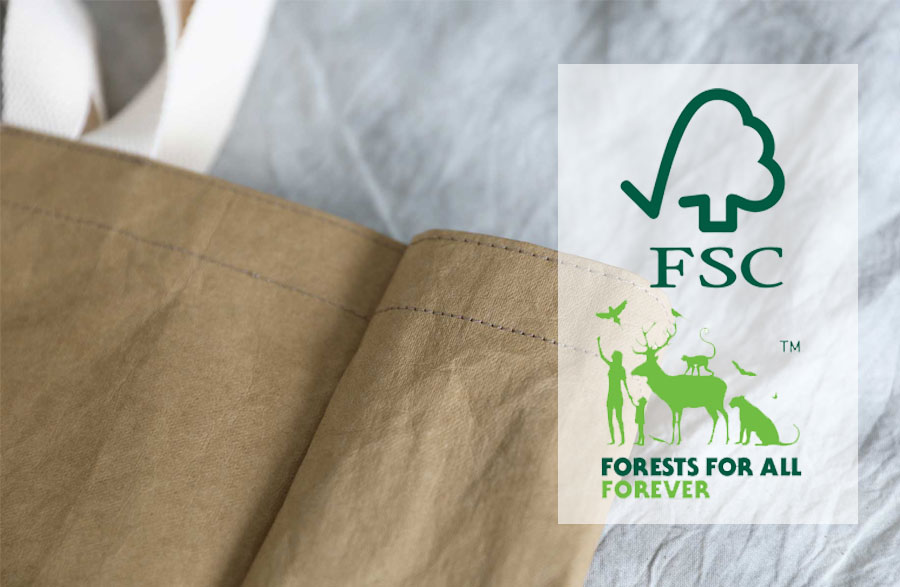 What makes my washable tote different?
We are pleased to offer products made from washable paper. We do our best to provide you with an affordable alternative to other materials on the market while remaining environmentally friendly. We use environmentally friendly paper.
These paper bags are ideal for on-the-go shopping and help to reduce single-use plastic consumption.



Where can I get a washed paper tote bag?
Khang Thanh creates beautiful bags and accessories out of washable paper. In terms of appearance and strength, our sustainably sourced washable paper rivals leather, providing you with an ethically produced alternative.
We take pride in bringing you fashionable and environmentally friendly products made from our ethically sourced washable paper.
Please contact us for a suitable, safe, and cost-effective
washable paper tote bag
solution.
KHANG THANH - ​HOUSE OF PACKAGING
Tel: (+84) 77 8878 222 ​
Email: info@khangthanh.com
​