​Farmers with the challenge of apple carton scarcity
​Farmers with the challenge of apple carton scarcity
In the Congress of Shimla in July, there is a lack of
packaging and corrugated boxes
that are used for Apple in this area is thought that the result of current authority irresponsibility, Bharatiya Janata Party.
Mr. Hari Krishan Himal, a political secretary of state president, made an allegation about the exorbitant cost of apple cartons and corrugated boxes from a privately held company is increasing. This issue hasn't been a proper solution for growers temporally.
According to the Cong leader, there is no not only economic assistance but also the support of apple cartons and packaging purchases for farmers that should be assisted by the incumbent authority.
He said to maintain the concern of apple farmers, Congress invested about 10 million dollars in order to establish a carton manufacturer named Himachal Pradesh Processing and Marketing Corporation. It is located at Gumma in Jubbal Kotkhai.
Mr. Narendra Bragta, an Agriculture Minister, and Mr. Prem Kumar Dhumal are blamed for the giveaway prices for the corrugated carton auction. This causes farmers to purchase apple cartons at an extremely high cost from the private units.
Complying with MIS (Market Intervention Scheme), the Support Price was a rose investment to Fifty Paisa by the State Government as only happiness. A representative of the BJP made an allegation that the severe apathy of authority is divulged by the illiterate growers explicitly.
It also affirmed that the authority pays no attention to utilization and fee levied on apple products from farmers at the Delhi Fruit market which belongs to the responsibility of the local market committee.
Moreover, the apple growers currently facing more risk of a globally competitive market as well as an imported apple surplus and are unable to take enough value of their products back.
Horticulture Minister said that universal apple cartons for packaging are used.
Mr. Mahinder Singh Thakur, Agriculture Minister, said that it is important to encourage farmers to packet their apples with universal cartons instead of least use of telescopic carton boxes so that they can abide by the exploitation in trade policy in Shimla.
This was revealed when he was drawn the attention to answer by the member of congress, Mr. Narendra Bragta, in the conference according to rule 62.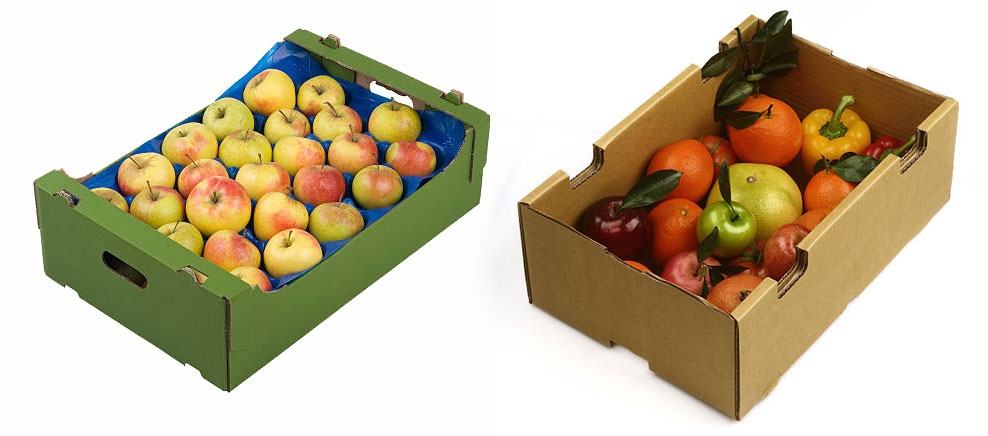 Carton packaging helps to transport, store and preserve the quality of apples
Furthermore, Mr. Thakur also stated that the BJP would deal with this issue after reaching the agreement of shareholders and apple farmers. In detail, there is a sufficient quantity of apple cartons used to pack products from the forthcoming crop.
When overcoming this season, the consideration between the government and farmers would have occurred thoroughly first. Then, the result of the process had to be given before all members of the minister to remind again.
Besides, the suggestion needs to receive the assent of the house before becoming an official Act that would be applied to both growers and related parties.
Apple cartons are packed in overweight containers because there are the enticement and exploitation of apple farmers. Minister stated that this causes the serious problem of damage to about 600 rupees or ever double every box.
He said that apple growers abided by this practice due to the cartel and nexus of verified carton manufacturers, commercial agents, and dealers. The exploitative practice would be halted when specific terms are promulgated by the state government.
Minister announced that the current government makes an effort to finish this situation under the enactment promulgated in 2014 and in order to reform the Act of Himachal Pradesh Agriculture Marketing Produce in 2005.

Packaging plays an crucial and popular role, from farms to supermarkets
There is no adjustment of this enactment after publication because the government is able to adjust with ordinary legislation.
Various kinds of packets were mended norm in Universal carton in early 2015 as an issued announcement. It was said that this press release created a farmer awareness which still was not enhanced. It is crucial to use universal cartons and prohibit the widespread utilization of telescopic cartons to finish the exploitation from dealers as well as commission agents.
He indicated that there is a 50% subvention with the purpose of managing the atmosphere in apple stores in this farming region of the state. Authority intended to make apple storage of about 30 metric tons in the CA store. Moreover, Shiava, a strategy, which was released by the government was expected to increase the profit of growers up to double in the horticulture industry. He also told that there have 17 groups located in Kangra Hamirpur, Mandi, Bilaspur, Sirmaur, and Solan that are responsible for running this strategy. The import of apple products was discarded.
Not only Modi authority but also the Union government made an effort to ensure protection for the benefit of growers because the USA and China restrained apple export.
The previous horticulture minister, Mr. Bargata, and Chief whip, Vidhan Sabha, alleged that most of the farmers faced the challenge of the severe lack of universal cartons which is caused by the telescopic carton. This is the reason why apple growers are forced to ship the overweight cartons of products to dealers and commission agents.
Mr. Bargata pointed out that farmers packed in excess of 12 to 14 kg while the average quantity is 22kg per box. He revealed that the improper way of
apple cartons packaging
would deteriorate the quality of apple
It is thought that this issue should have more concern from both authorities and farmers because the percentage of overweight cartons surged to 70% and led to considerable damage for them. The former Minister emphasized that it is necessary to establish an organization of processing apple in the area consisting of Kinnuar and non-apple growing region in order that there is a sufficient quantity of apple and fruit in the state.
Mr. Bragta said that there are 150 categories of apple products that we're able to manufacture from the field which is a huge advantage of food processing industries. To prevent the great risks of packaging, you should choose a reputable manufacturer at a reasonable price. Khanh Thanh is the best choice with agricultural packaging for products like apples, lemons, and mushrooms. Feel free to contact us with more information.