Beautiful and convenient: Tet calendar made from kraft paper
Beautiful and convenient: Tet calendar made from kraft paper
For this Tet holiday, those who love classic and rustic styles can not miss these hot trends such as: Co Ba Saigon's ao dai, gift bags, unique Lucky Money envelops, or
paper products made from unique kraft paper.
1. What is kraft paper in packaging paper?
To put it simply, kraft paper, also known as paper board, is made from recycled pulp through a process of cleaning and removing bleach. Kraft paper has some good points such as environmental friendliness, endurability, and cost savings.
Read more: 6 types of the most popular printing paper for packaging
2. Why is kraft paper popular today?
In the family of uncoated papers, including ford paper, decal paper, and art paper, kraft paper is considered the newest but the most popular type of paper packaging because the following reasons:
The first is its classic.
Its old look is created by the typical colors of kraft paper such as golden brown, yellow gray, dark brown. If bleach is used, the kraft paper will still look yellowish-white or cream-white. Although many people believe that kraft paper is quite "raw" due to being recycled, but this itself brings a rustic feature to kraft paper.
Secondly, it's the nostalgic needs of consumers.
Among the age of diversity and complexity, people tend to return to the simplest and most primitive things. For example, hand-drawn or hand-written fonts, sketch drawings, and kraft paper is no exception.
The third reason is eco friendly.
Imagine what you would do when used books, old newspapers or discarded papers piling up on your desk? Instead of throwing away, we can recycle them into versatile and useful kraft paper. Moreover, this kind of paper also helps save significant costs for manufacturers.
3. Unique Calendar set - New Year Numbers made entirely of kraft paper
With the above good points, kraft paper takes in various roles such as Lucky Money envelopes,
gift paper bags
, food wrappers, gift wrappers, paper boxes, notebooks, and calendar.
Giving calendar as a gift is not only a meaningful activity during Tet, but also a good way to show the unique style of a company. Today, many companies are focusing on designing calendars as a way to build and promote their brands - from images, layouts, colors, paper types to print processing technology - all needs to be unique.
Below are some pictures of the Calendar - Paper Book - Kraft Paper Bags of
Khang Thanh Packaging Printing Company
: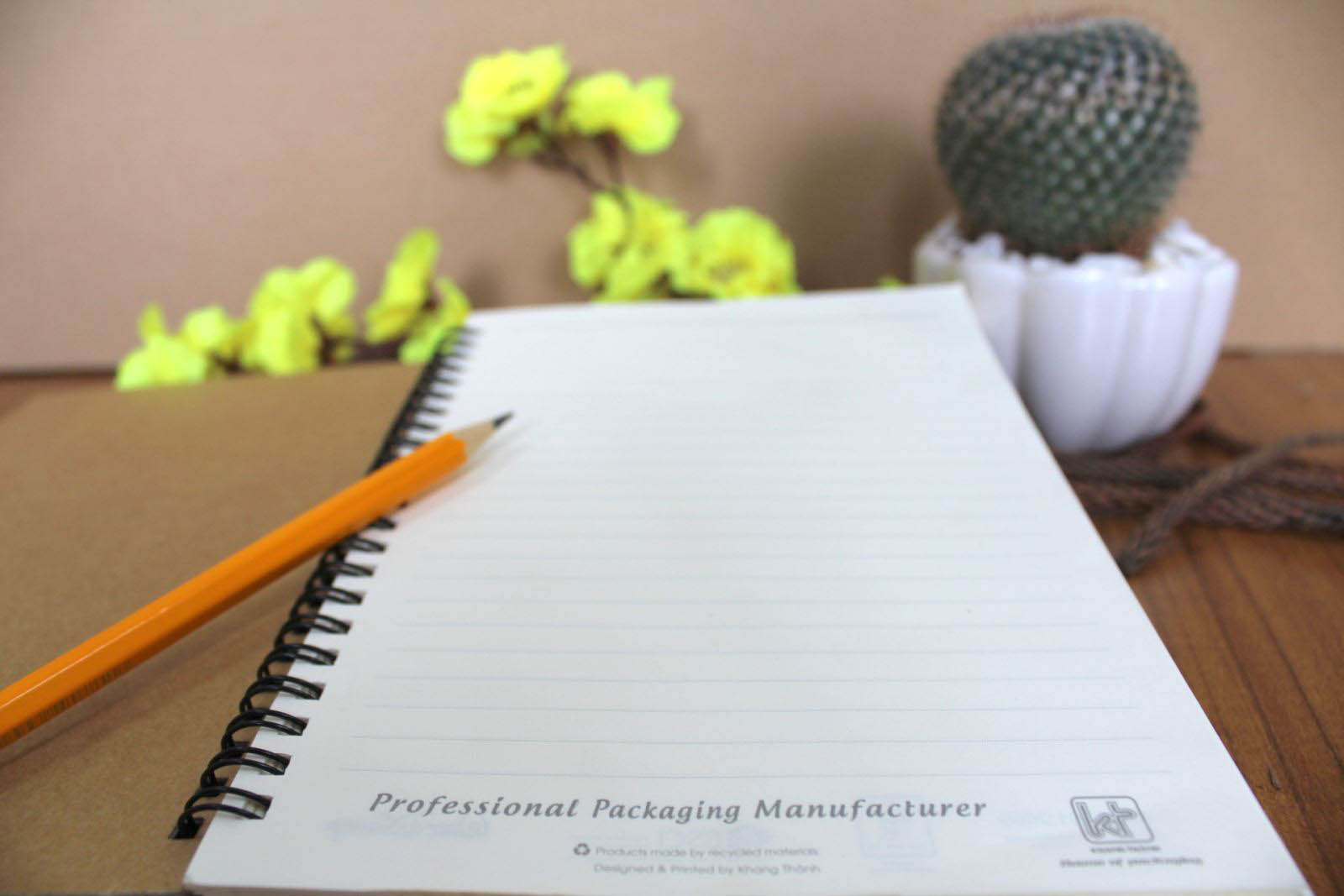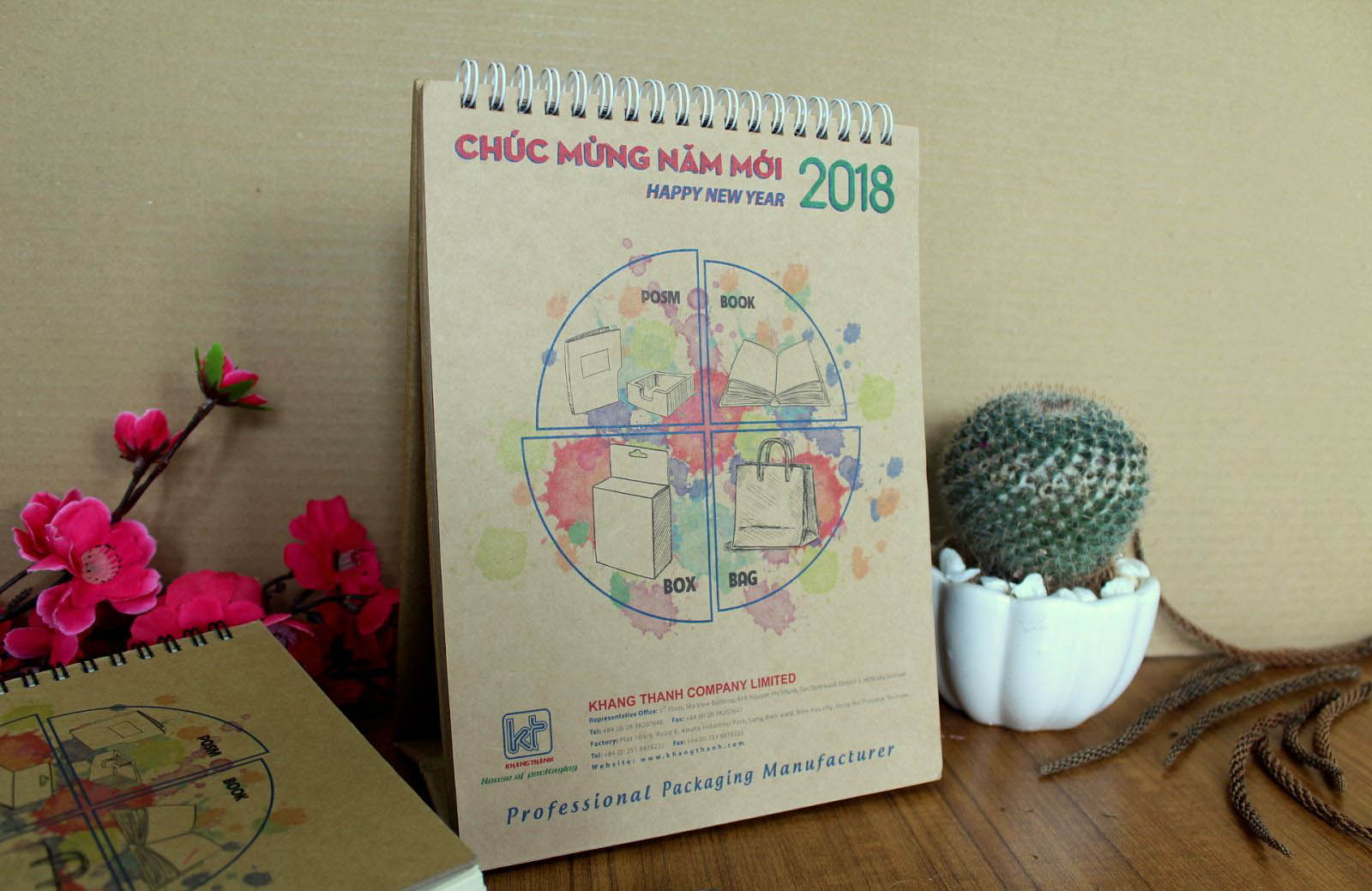 Khang Thanh - The packaging manufacturer in Vietnam specializes in producing paper bags, carton box, carton offset, labels, hangtag, books, calendar, POSM and so on. Contact us to support your brand with the right packaging:


KHANG THANH CO., LTD - ​HOUSE OF PACKAGING
Tel: (+84) 77 8878 222 ​
Email: info@khangthanh.com