8 Types of the Kraft paper bag which honors brand beauty
8 Types of the Kraft paper bag which honors brand beauty
The kraft paper bag is one of the packaging used by many enterprises due to its convenience and friendliness. Kraft bags are used not only in the brand identity but also as present bags or shopping bags at stores, shopping malls, exhibitions, and celebrations...

Why should you select kraft paper bags?
Kraft is made from the wood pulp of softwood type which is crushed, so these colors are light brown or yellow-brown. Therefore, the
Kraft paper bag
has various advantages for you to consider if you want to create a brand identity for your business.



Unique & simple
The Kraft has a characteristic color compared to other types of paper. Its gentle and elegant color makes the Kraft paper remarkable. Due to merely one color, it satisfies the needs and preferences of the majority of customers.




Environmental friendliness
The feature of Kraft paper bags is biodegradable, soft, and light, so it is thought to be an eco-friendly product. This can help you get points for customers, who especially take interest in environmental issues. Moreover, your enterprise will easily transport Kraft paper in large quantities during the process of making bags or boxes because it is lightweight.

Enhancing brand value & creating sympathy of consumers
According to a survey, implemented by Vietnam Report in 2019 about What Consumers are interested in when using product packaging, over 34% of respondents believe that packaging materials (biological, biodegradable...) play a vital part. Consumers prefer and tend to use environmentally friendly products, so Kraft paper bags are the appropriate choice. This is because the paper is easily biodegradable and able to be reused a lot of times.
Furthermore, Kraft paper bags with minimalistic colors just have some essential brand information such as name, logo, and message so that you can garner the attention of potential customers to the image of your business.
>>> How to produce high-quality kraft paper bags?

8 types of Kraft paper bags that honor brand beauty
You should prioritize the design of the proper strap when printing the Kraft paper bag with handles since the Kraft paper's weight is light. Therefore, the bag with more straps still keeps the product again tearing the paper. As a result,
Kraft paper bags
with handles will be used in the fields of light products such as clothing, cosmetics, and medical ...

Kraft paper bag with twisted handle
This kind of bag is designed like an ordinary bag. The strap is also made of paper, yet it is twisted to create strength. Therefore, the
Kraft paper bag
with twist handles is extremely appropriate for use in many different fields of fashion, food, medicine, or present...

Kraft paper bag with folding handle
You immediately have a paper bag for your items by using a folded piece of paper. This type is quite simple to employ as well as saves a lot of costs for businesses. However, this type is less firm than twisted wire bags, so it is often used for lightweight products.

Ribbon paper bag
This paper bag kind usually applies the thick Kraft paper and cloth ribbon that will be threaded through a tiny hole to create emphasis for the whole bag. The ribbon handle is quite light but so elegant. Besides, this handle is also proper for gift preservation.
>>> Interesting questions about washable kraft paper bag

Paper bag with cotton handle
The cotton core of this bag is usually thin, light, and simple in color. This is the reason why the cotton strap is much stronger than the paper one, but it can also make a prominence on the paper bag.



Kraft paper bag with a custom handle
This bag is an advantageous and simple design being cost-effective for businesses. The handle is designed near the top of the bag directly. The production unit will cut a shape of the hole on the top of the bag which is proper width for customers to easily hold it. You should merely use it for small and light products because the handle is quite thin and easy to tear.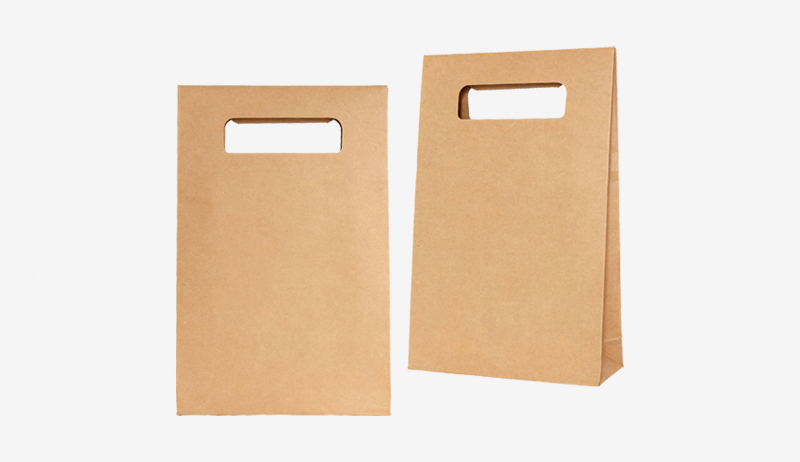 Opened Kraft paper bag without a handle
This is the most traditional type that you can regard when manufacturing a large quality of handleless bags. This bag is proper for food with a vertical design and a sturdy bottom for containing food efficiently.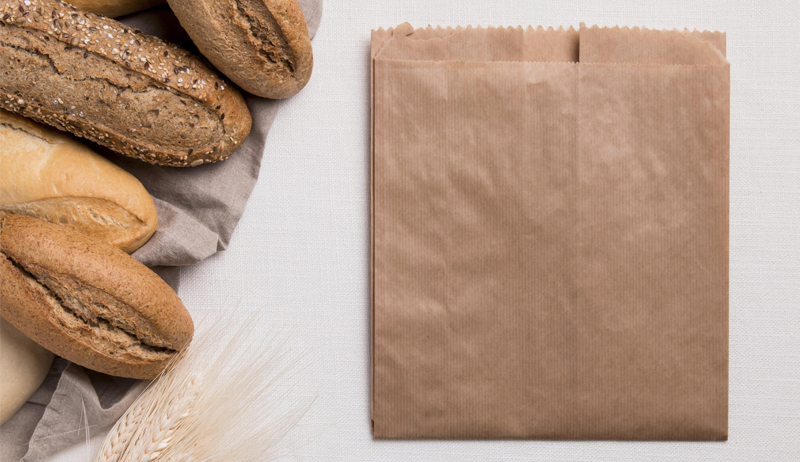 Folded Kraft paper bag without handle
Folded Kraft bags are designed with the same structure as the above type, but you should select Kraft paper with a weight of over 120gms. You easily fold the top of this bag to protect products inside like a paper box when storing the product for clients. This type is suitable for the field of food or gift, especially the bakery.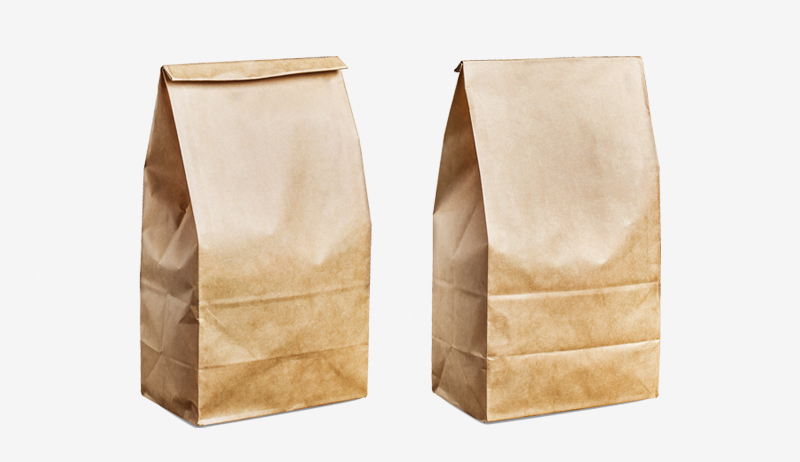 Kraft paper bag with a zip lock
It is appropriate for dried foods (including cakes, candies, coffee, and tea) to be preserved in Kraft bags with a ziplock. Most consumers appreciate this design, which is not only elegant but also easy to protect many food types after use.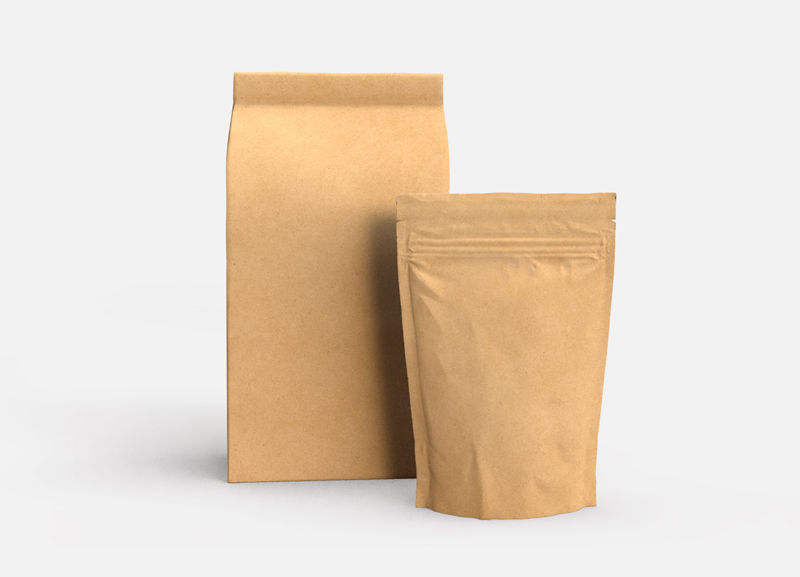 It is clear that both handle and handleless
Kraft paper bags
have outstanding advantages, adapting to the various needs of businesses. Before deciding to design and manufacture large-scale Kraft paper bags, you should consider carefully the design and use-value of the bag.
Hopefully, these suggestions can provide more information to your business more easily choose the type of Kraft paper bag for your products in the business.
KHANG THANH CO., LTD - ​HOUSE OF PACKAGING
Tel: (+84) 77 8878 222 ​
Email: info@khangthanh.com