​5 amazing benefits of recycled paper packaging
​5 amazing benefits of recycled paper packaging
A research result shows that, in Vietnam,
only 25% of used paper is recycled for the first time
, the rest is disposed in water, waste or cannot be recovered. Meanwhile, the recycling rate for paper in Thailand, Japan or Malaysia ranges from 65% to 80%. This shows that the level of paper recovery in our country is still very low.
Paper can be reused into different types of paper packaging such as paper boxes, cartons, greeting cards, business cards, notebooks, paper towels even the slippers or household decorations.
While we have not yet focused on recycling paper, with the following 5 characteristics, you will be surprised at the benefits of this job.
A little creativity with recycled paper can "transform" them into pretty little things
1. Recycled packaging: Cost savings
The following figures will surprise the benefits of paper recycling. On average, every ton of paper is reused, we can save:
- 24 natural forest trees;
- Sufficient oxygen for 12 people to breathe in a year;
- 39,084 liters of water is enough for 875 baths, 5 minutes each time, enough to use for 3,000 toilet flushes;
- Nearly 4,000 kWh of electricity sufficient for a 3-bedroom house in 1 year;
- 605 liters of crude oil;
- Limiting the amount of CO2 equivalent to the emissions of a car in 6 weeks (95% reduction of pollutant emissions compared to the process of producing 1 ton of paper from wood).
This shows that using
recycled paper
will save a significant amount of money and manpower for businesses and society, which means the environment is better protected.
Read more: 5 Most convenient types of cardboard paper beds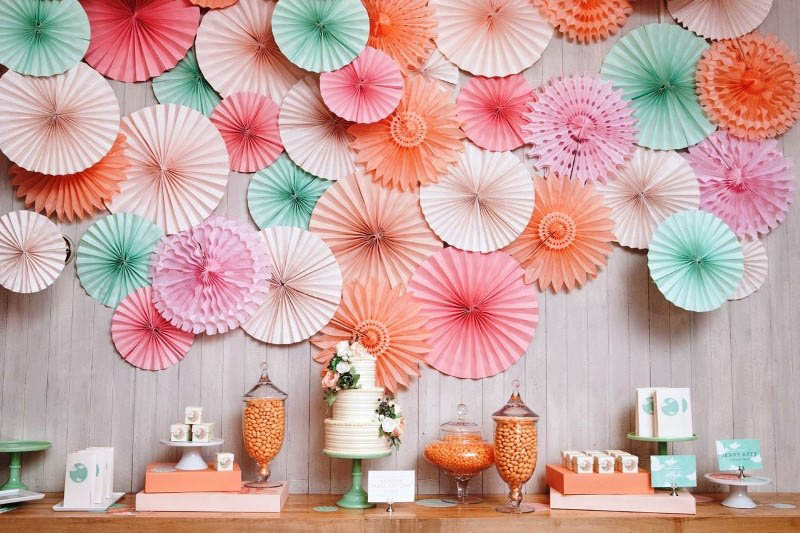 Decorating decor with paper materials is also a good way to impress customers
2. Recycled packaging: Conservation of natural forests
In order to provide enough paper production materials, natural forests have been cleared and cut down. When demand is high, people have to plant new forests and develop into production forests. However, the forests that serve production are growing fast but do not provide wildlife habitat and preserve biodiversity like natural forests.
Therefore,
recycled paper
will limit the use of forest wood, helping to protect the natural ecosystem with the following specific benefits:
- Preserve and restrict forest exploitation;
- Reduce pressure to convert natural forests and areas such as swamps to production forests;
- Help preserve the full value provided by the forest ecosystem.
Just changing habits such as using paper bags when shopping, replacing plastic containers with paper boxes to store goods, we have contributed to protecting the forest and the environment.
Read more: Environmental protection - FSC standard packaging

3. Recycled packaging: Reduce CO2 emissions
While young plants absorb CO2 faster, older trees are more likely to store it. If we recycle paper, the number of old trees for wood reduced, which helps store more CO2 in the tree and reduce greenhouse gases in the atmosphere. If paper is not recycled but buried and decomposed, it will create methane causing greenhouse effects.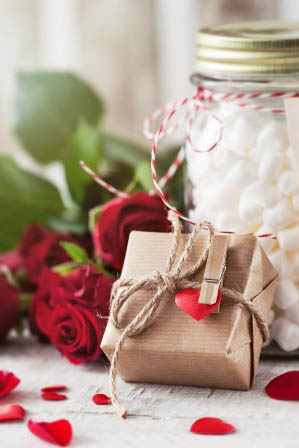 Small gifts have simple and rustic look with kraft paper wraps
4. Recycled packaging: Reduction of solid waste
Paper can be recycled up to six times before it is buried or thrown away, and the amount of solid waste is thus significantly reduced compared to paper that is only used once. An A4 sheet of paper can be recycled into multi-purpose paper for many different roles such as paper boxes, food packaging, recycled paper bags, and cartons. At the same time, the area to handle paper landfills will replace for trees, increasing soil and water protection.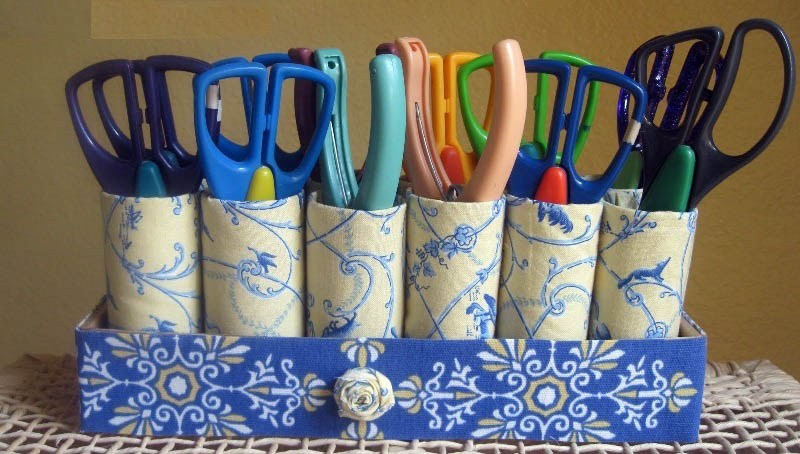 Who can ignore these creative and user-friendly designs?
5. Reducing sewage, improving water quality
There are two indicators to measure the impact of wastewater on the environment:
- Input: The amount of water needed to produce the paper;
- Output: Waste water discharged into the environment.
The pulp production stage requires a lot of water. Besides, the amount of waste water to produce pure pulp is also much higher than recycling paper, not to mention the nature of waste water contains more toxins.
So, if we recycle paper, we have helped protect the environment for the aquatic ecosystem.
Recycled paper is popular in most areas, and food industry is no exception, especially fast food packaging
In recent years, the trend of using kraft paper has become more popular. It has been applied more in
paper packaging printing
because of the great benefit of this recycled paper. Of course, depending on the purpose of using different types of paper, but the use of recycled paper is always a smart choice of those who love and protect the environment.
Here are some products of Khang Thanh packaging company made from recycled paper:
The desk calendar, notebooks and paper bags of Khang Thành are made entirely from recycled paper materials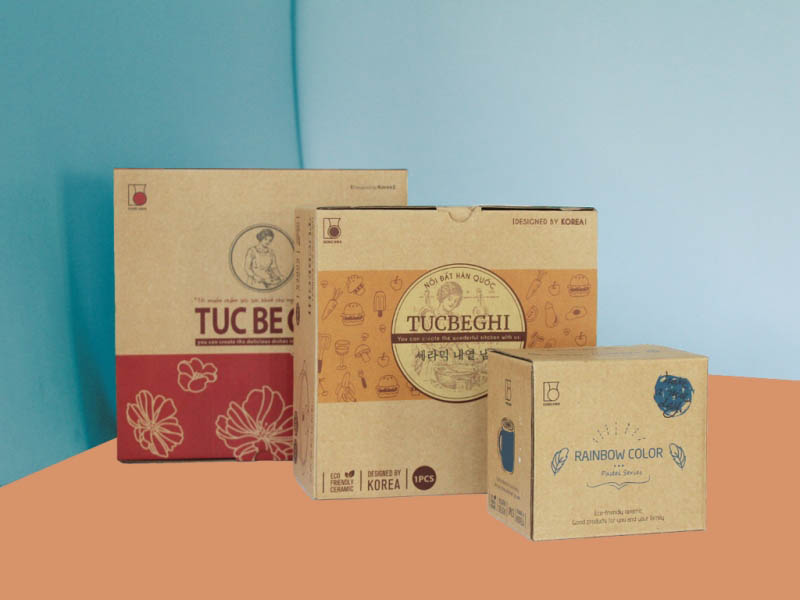 One of the many recycled paper box products manufactured in Khang Thành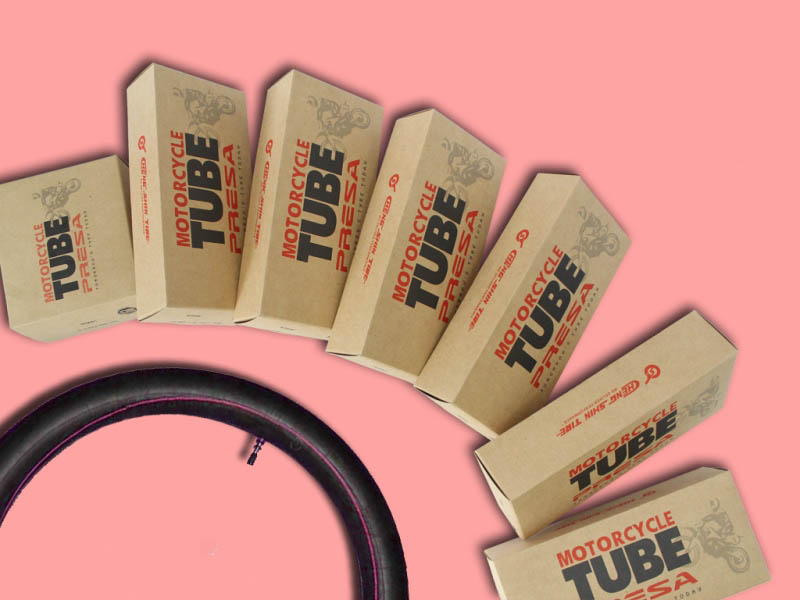 One of the many recycled paper box products manufactured in Khang Thành
A offices wall made from recycle paper - Why not?
The visitors were impressed by Khang Thanh's tables and chairs and cabinets products which were made entirely from carton paper
Read more: Paper packaging and plastic packaging - An unequal war?
Khang Thanh - The packaging manufacturer in Vietnam specializes in producing paper bags, carton box, carton offset, labels, hangtag, books, calendar, POSM and so on. Contact us to support your brand with the right packaging: info@khangthanh.com
KHANG THANH CO., LTD - ​HOUSE OF PACKAGING
Tel: (+84) 77 8878 222 ​
Email: info@khangthanh.com