5 Advantages of cardboard shoe boxes for brands
5 Advantages of cardboard shoe boxes for brands
Why you should use
cardboard shoe boxes
instead of plastic boxes? Some benefits of this type of packaging can make you consider and invest more in the shoe packaging design of the brand.

Preserving shoes more than other types of packaging do.
Well-designed cardboard shoe boxes not only help to preserve good inner shoe products but also save production costs and limit the risk of damage. When choosing paper, you should prioritize good paper-like cartons with 3 to 5 layers to make the box stronger.

Convenience in transport
The cardboard shoe boxes with lids can be folded before use so you can easily transport them to many places as well as save storage space. Instead of using glue, the cardboard shoe box manufacturer optimizes designs in a minimalistic way (without the need to use glue) so that the retailer can conveniently store and fold the box.
>>> 3 Common mistakes in cardboard sho boxes producing

Saving the product cost
Compared to shoe boxes made from wooden, plastic, and bamboo, cardboard shoe boxes are more cost-effective. Nowadays, many printing businesses always have all services to help you design and print in large quantities. Therefore, you do not have to spend too much time and money anymore.

Creating opulence for the brand
Cardboard shoe boxes
have the advantage of being easy to print, so you can use them as a marketing tool for your brand and business. With paper materials, your business can conveniently print information related to products, images, logos, and messages. The shoes in the cardboard shoe boxes with lids will look more professional than nylon bags or plastic bags.
>>> The secret to producing impressive cardboard shoe boxes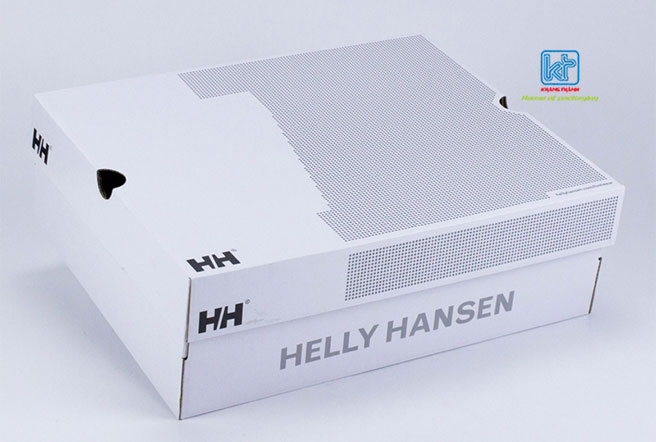 Environmentally friendly and easy to recycle
Cardboard shoe box manufacturers
use recyclable and biodegradable materials, so this makes them more environmentally friendly than plastic boxes. Using a paper box to store shoes will make customers feel more pleased with your brand because of your responsibility to the community.
KHANG THANH – HOUSE OF PACKAGING
Tel: (+84) 77 8878 222 ​
Email: info@khangthanh.com