5 Unique and environmentally friendly paper outfits
5 Unique and environmentally friendly paper outfits
Using friendly and sustainable products is necessary. With creativity and ingenuity, Khang Thanh packaging company members have turned the idea of using recycled paper into unique paper outfits. This collection was performed at the Year End Party at
Khang Thanh Packaging
in 2023.
Washable paper outfits
The outfits are designed with
washable paper
, which can be washed over 50 times, reused, and recycled. The washable paper material combines long-lasting, fashionable, and eco-friendly.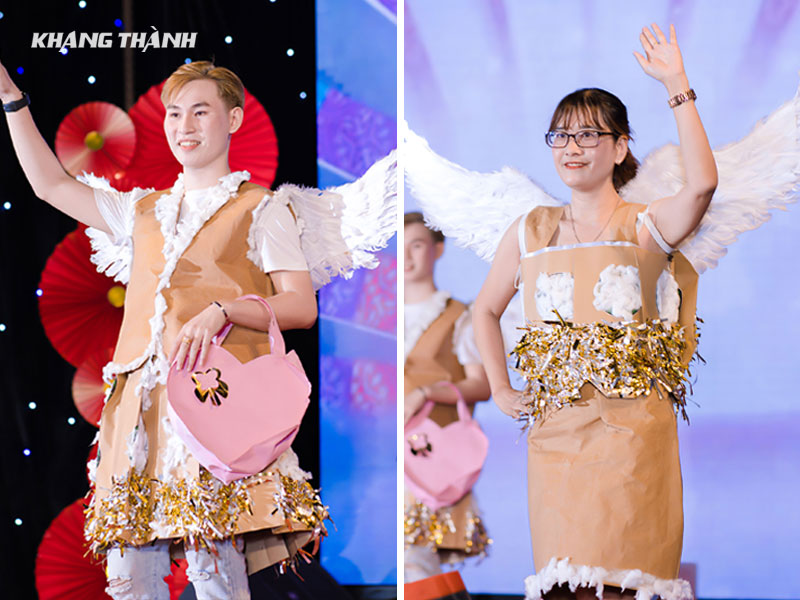 Washable paper is made into unique outfits and used to make eye-catching bags and accessories. The outfits are adorned with natural white cotton patterns to create an impressive impression that won't fade away quickly.

Elegant paper outfits
The paper has become an inspiration to create unique outfits for Khang Thanh's New Year Party.
One of the most exciting things about these outfits is the meticulous and creative details between paper, zippers, buttons, and lining fabric.
With a main color gamut of pure white, the outfits convey the message to enjoy and be grateful for life.
Colorful paper outfits
Khang Thanh members have transformed them into unique outfits from offset printed paper and metalize. This outfit combines bright red and yellow colors representing the successful spring season.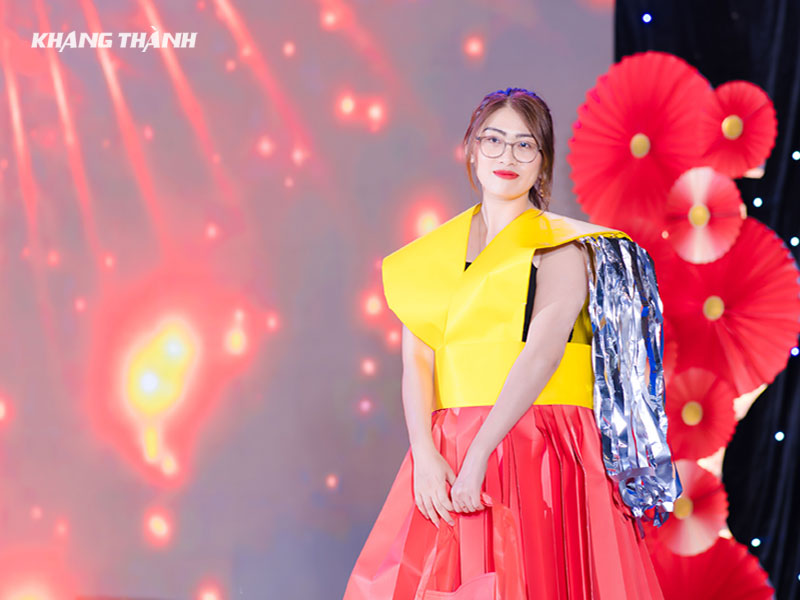 With a confident and energetic performance, the bright outfits send Khang Thanh's wishes for a wealthy and prosperous new year.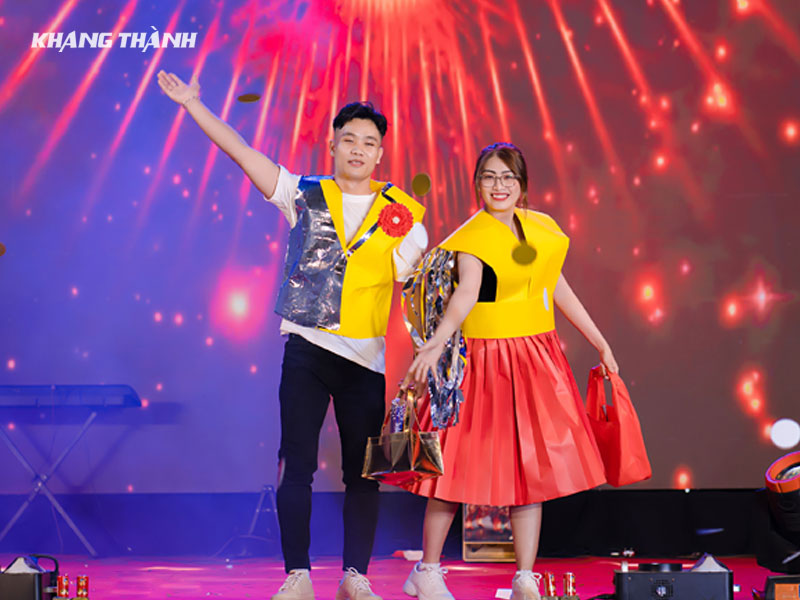 Light and flowing paper outfits
Inspired by the peach, which represents longevity, this outfit is created by arranging layers of colored paper. The short dress paired with a gilet brings youth and happiness.
Meticulously paper clothing
On Tet, we must recognize the color red, which represents luck, confidence, and enthusiasm. This outfit is made from red paper material designed in layers to represent a happy and loving new year.
Luxurious and elegant paper clothing
The main components of the dazzling party dress and overcoat are metalized and washable paper. The highlight is the crown that shines like the sun, wishing for a bright and radiant new year.
Using available materials, we have created unique outfits for parties, festivals, or fashion shows.
This unique paper collection brings a fresh perspective to fashion and environmental responsibility. Through this clothing design, Khang Thanh encourages the protection of the environment by using products daily.
Paper decoration accessories - Why not?
Year End Party also left an impression with entirely
paper-made accessories and decorations
created by Khang Thanh members. Let's look back at some of the eco-friendly handmade products in the program.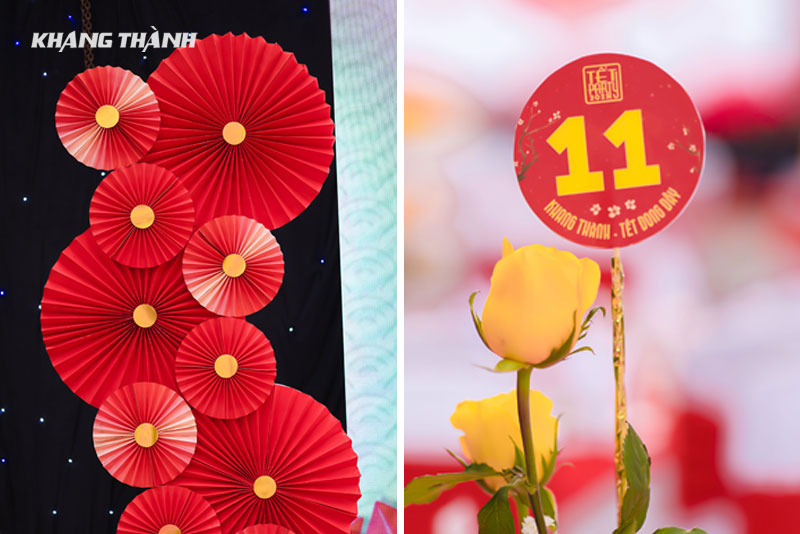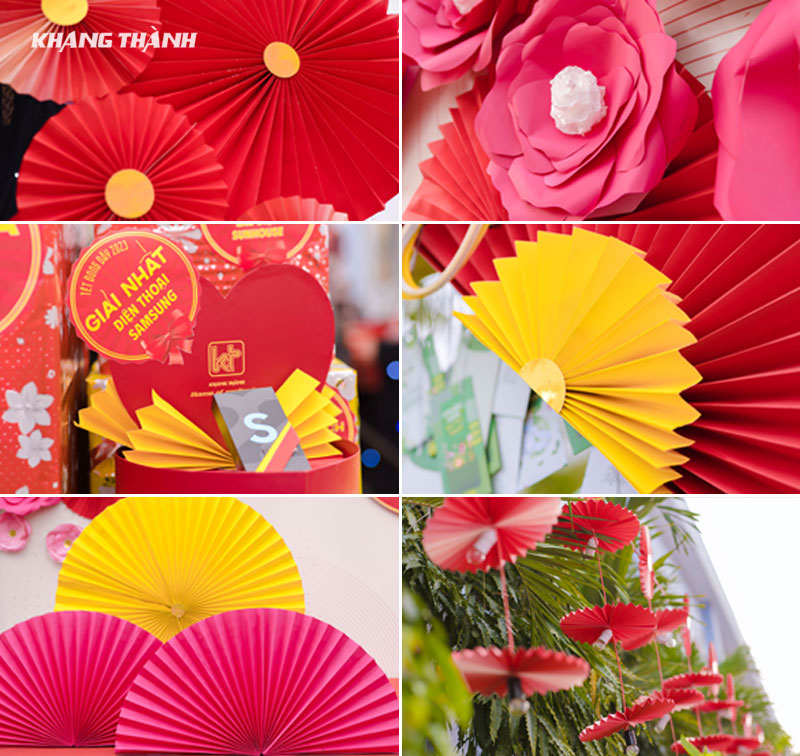 With nearly 20 years of experience in printing and paper packaging production,
Khang Thanh Packaging
helps you solve packaging issues with reasonable and practical solutions. You can contact us at:
KHANG THANH - HOUSE OF PACKAGING
Tel: +84 (0) 77 8878 222